What's MECKO Backing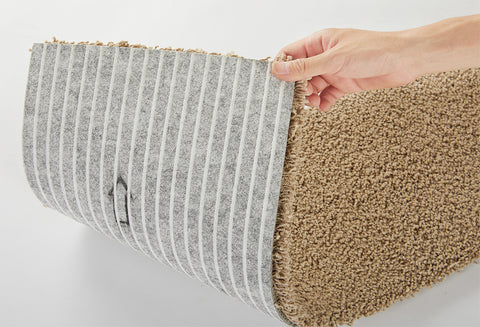 Three pain points of traditional carpets:
1.The installation is complicated and slow, and it is easy to run off when it is not fixed with the help of external force (glue)
2.It is not easy to clean, partly dirty may be cleaned as a whole, and the cleaning cost is high.
3.Carpets purchased back, the style is fixed and cannot be changed.
Revolutionary removable carpet: MECKO Backing
In response to the three major pain points, matace launched creative backing for removable carpets.
1.Installation/Fixed,the installation and fixation of MECKO Backing removable carpet is very simple and fast, without any external force, tools (base and stickers are not required) Strip carpets can be laid directly on the ground and firmly adsorbed on various indoor grounds with smooth surfaces such as the floor After a successful installation, the carpet will not be out of shape, shift, or edge.
2.When cleaning is needed, only the part to be cleaned needs to be disassembled.
3.MECKO Backing of removable carpets can change the shape and size of the carpet according to your needs. You can give full play to your imagination to create various combinations of patterns, which is equivalent to buying multiple copies of different carpets.