7 Ways For Decorating Your Home With Grey Carpets
Are you looking for a way to spruce up your home without breaking the bank?  Whether you buy a new house or refurbish the existing one, the best way to call your house is by decorating it aptly. Your home speaks a lot about you, your lifestyle, and your personality; therefore, you have to keep your best foot forward when decorating it. 
Yet, this doesn't account for spending a fortune decorating it in the style and manner you like. One of the most preferred ways of upping a house's aesthetics is getting a grey carpet. However, the drawback to installing a traditional carpet is its laborious maintenance. Think of all the wine stains and pet pee marks that you will have to protect your carpet from constantly.
Fortunately, Matace offers an incredible alternative to conventional carpets - carpet tiles. This is the one item that should definitely make your house shopping list, and we have a comprehensive list of reasons for it too. Keep reading to know more.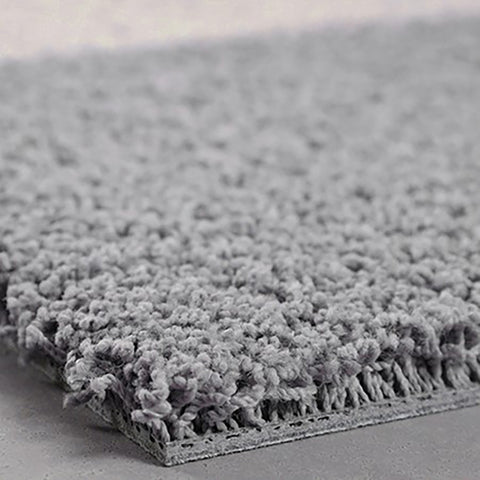 Before we delve into understanding why the carpet tiles by Matace are so generously raved about, here are seven unique and exciting ways how to decorate your home with grey carpets:
7 Points
1. Because grey is such a beautiful, neutral color, you can pair it with almost any other color of your choice. A grey carpet in the living room can be well-complemented with a bold-colored sofa set. If you are going for strong colors for your furniture, make sure to keep the room's walls neutral-colored too. 
2. Grey is an extremely versatile color in itself. You are not limited to one shade of grey to play with, but you can add dimension to your space by working with lighter and darker shades of grey. You can team your grey carpet with upholsteries of a darker shade. You can also paint your walls with a lighter shade of grey and add lots of texture to the room through frames and artifacts
3. If you think you can install only a basic, boring grey carpet, you are mistaken. There are so many varieties of grey carpets in the market that you will be spoilt for choices. Some come with a stripe texture, some have a shimmery, silver-grey finish, while some have a combination of different grey hues.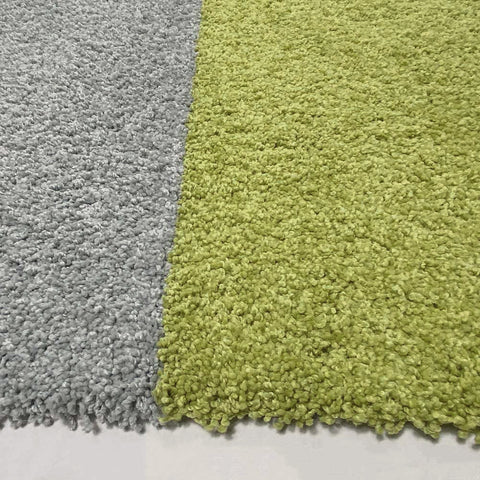 4. Grey makes an incredible pair with green. So, think of all the amazing plants you can put around the room where the grey carpet is placed. There is no limit to how many or how less plants you want to spread across a space. As long as you are committed to taking care of them, you can have multiple-sized plants, some smaller ones on the shelves and bigger ones around the floor. 
5. A red brick wall is a good option to go along with a grey carpet. If the carpet color is too bland for the room, the red from the wall adds a nice pop of color to the room. They are the perfect contrast to a grey carpet and the easiest option to add depth to a room.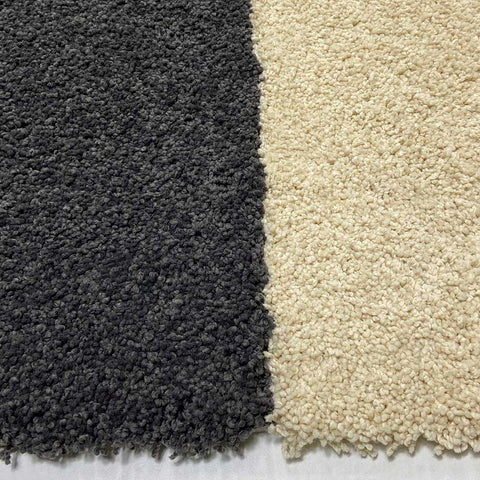 6. Because grey results from a combination of black and white, these three colors make the perfect combination. Invest in premium-looking black or white marble items to place around the carpet. Another easy idea is to have black light fixtures with a matte finish that puts focus on the carpet and complements the flooring well. 
7. A clever way to bring out the lux and warmth of a grey carpet is by adding wooden accents along the room. A wooden furniture set, wooden light lamps, wooden frames on the wall, or an entire floor made out of wood are some suggested ways of pairing wood with a grey carpet. 
Why Choose Carpet Tiles By Matace
As mentioned above, you must only consider investing in a grey carpet that is ready to bear its maintenance and preservation. 
But this shouldn't keep you from elevating your house's interiors by applying one of the ways mentioned above. 
Matace offers an efficient alternative to grey carpets - carpet tiles. These simple, seamless, effortless tiles are ideal for any space and offer multiple advantages that will make you purchase them right away. Let us have a quick look at some of the benefits of carpet tiles: 
● They are easy and quick to install and remove. You do not require additional glue or tape; get the tiles off within seconds without creating any mess. 
● Have a stubborn stain on the carpet? Remove the tile with the mark, wash it under clean water, dry it, and put it back. Yes, it is that easy. Think of all the time and energy that you are saving. 
● The padding and thickness of the carpet tiles make it extremely comfortable and warm. Each time comprises seven different layers, each ensuring unparalleled comfort and longevity of the tiles. You can leave your toddler on the carpet with their pets or have a nap yourself. The tile's cushion makes it cozy and enjoyable for everyone. 
● The carpet tiles are simple and clean and are identical in appearance to normal carpets. Because of their seamless appearance and well-crafted texture make for a perfect accessory in any house room. 
Final Words
Matace prides itself on producing some of the best quality home products that make your life convenient and stress-free. Everyone loves their sustainable solution to installing huge carpets, and you should try it, too. 
Mix and match the variety of carpet tiles they offer, and pick a combination you know would be the perfect addition to your home.