Matace Black Friday Sale 2023- Don't Miss out on Your 20% Off!
The holidays are fast approaching and you need to deck out your home right now? Then it's time to buy new carpet tiles/squares! Matace is thrilled to offer a special discount to our customers for the season, in which you can save a bundle to spruce up your room and throw a party for your loved ones in style in December.
Matace Carpet Tiles are easy to install and easy to clean. And not to mention our carpet fibers are made from stain-resistant materials. When your carpet gets stained, you can easily rinse it with water or you just put it in the washing machine and dry it in a low-temperature dryer. so you got nothing to worry about whatever you spill on the Matace Removable Carpet. Just don't miss out
Matace Black Friday Sale
! 
THREE UNPRECEDENTED TRIPLE DISCOUNTS
The 1st: 20% OFF Sitewide During This Event
For our Black Friday/Cyber Monday promotion, Matace is offering 20% off all products. Just use code "BFCM20" at checkout. This promotion is running now and ends on November 28 at 11:59 pm PT.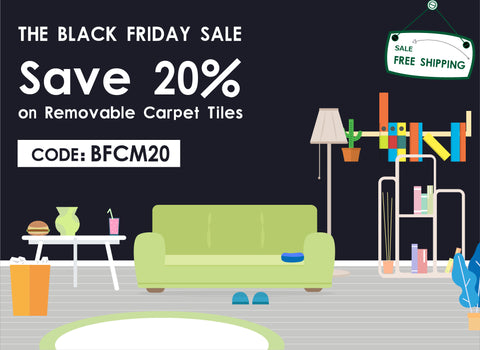 The 2nd: Free Gift Card for Limited Time Purchase
Besides the discount, you will also get free gift card after you purchase from Matace. On Thanksgiving 11.24/ Black Friday 11.25/ Cyber Monday 11.28, everyone can get a Free $100 gift card for every $200 (after the discount) you spend at Matace. During the other days of Matace Black Friday Sale, get a Free $100 gift card for every $300 (after the discount). Don't miss out!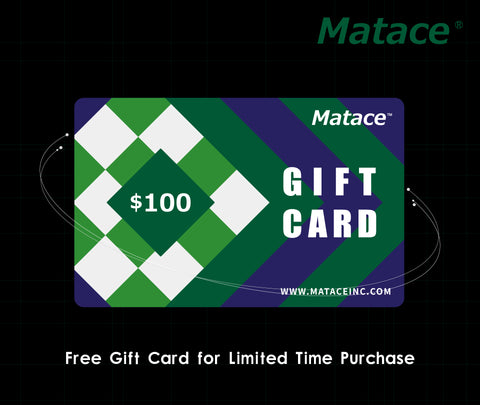 * All free gift cards will be sent via email before November 30th.
* Gift Card: Sitewide available & No expiration date
The 3rd: Free Gift for Your Honest Review
Matace will send you a free bathmat to encourage you to leave honest reviews with photos or videos on our website. Just leave your comment between November 14, 2022 - December 13, 2022. We will really appreciate your honest reviews. 
*(Free Gift, Free Shipping)
Shop now, enlighten your rooms, and get ready for an amazing new look.