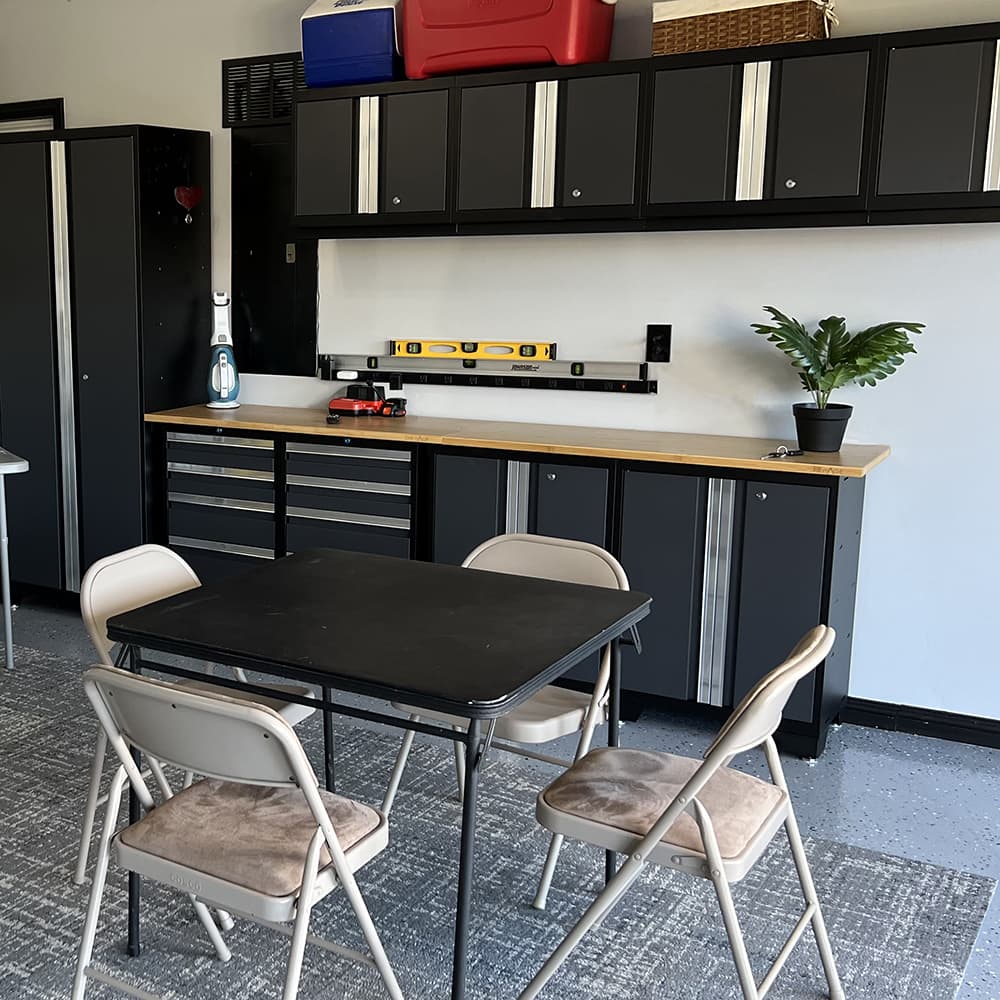 Can Carpet Square Be Installed in a Basement?
Looking to renovate your basement and find the perfect flooring option? The first thing you notice when entering a space is the surface you step on, and you want it to be both comfortable and practical.
You might be wondering which type of carpet is suitable for your basement. Choosing the perfect carpet square tiles for your basement might be difficult. This is because of the natural nature of basements absorbing moisture. More effort is required in basements than any other part of the house.
Yes, carpet squares can be installed in a basement and are one of the best options for the basement retouch. While moisture absorption is a natural concern in basements, carpet squares can be designed to resist it, making them durable and low-maintenance. They're also a budget-friendly option, easy to install, repair, and replace as needed. So, if you're looking for a practical and cost-effective flooring solution for your basement renovation, carpet squares might just be the perfect fit.
When choosing a basement carpet, you will want to consider durability, water resistance, and ability to repair because basements are prone to moisture and humidity.
You also consider carpets that are easy to remove in case of water damage.
If you are working on a tight budget, you will have to consider the cost-effectiveness of buying and repairing the carpets.
Carpet squares are uniformly constructed squares with different designs and colors to fit your home interior. Some carpet tiles come in all forms of shapes and sizes though it might dictate more cost on your side. Carpet squares are commonly used as an alternative to wall-to-wall carpets because they are affordable and easy to install.
They can be installed and designed to create different effects on the floor. They have a modularity tool that makes it easy for an interior designer to play around with them in terms of designs. With technology, it has been easy to create different designs and colors for the carpet square.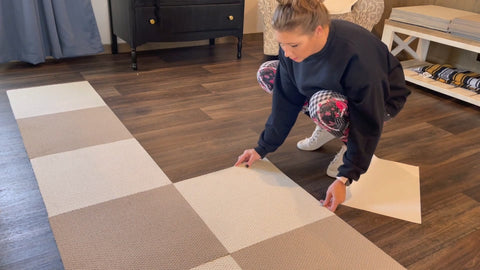 Many carpet suppliers will give samples of different colors and designs to help you come up with the right decision.
Carpet squares have many advantages that make them the best for your basement compared to wall-to-wall carpets.
Here are some of the advantages of using carpet squares in your basement:
Easy to install
Carpet squares are easy and quick to install hence saving you more time. They come in small sizes that are easy to lift and move compared to the wall-to-wall carpet.
Many companies that sell carpets squares are professionals and can install them by giving you the perfect design you desire. You will be able to transform your basement with no hassle.
Creativity and different choices
Carpet comes in different styles, colors, and designs you can create different designs with.
You can choose the design that you want and charge the patterns according to your desires. If you are creative enough and like playing around with colors and shapes, you can create a bold and fun look that will give a pop of statement to your basement.
Easy to maintain and repair
You may be asking yourself how this is possible. It is easy to repair and maintain because when one gets stained or damaged, you only replace one tile and not the entire. The carpet squares are easy to lift and remove hence technicians can easily access underground cables. This becomes economical compared to wall-to-wall carpet. Cleaning carpet square is also easy because it does not attract a lot of specks of dust from the regular carpet, and you can clean them with a simple vacuum cleaner.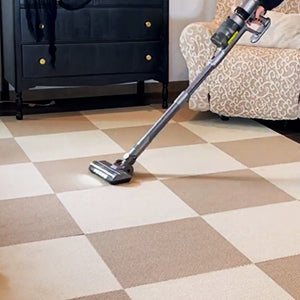 Durability
Carpet square tiles can withstand anything because they are looped, low pile, and are very tight. Whether the children are playing, you are using heavy materials, or your pets are all over the floor, they are the carpets you should consider for your basement.
Minimal waste
Carpet squares have minimal waste during the fitting stage. There is less cutting and adjustment in the rooms even if they have odd angles and nooks. Compared to wall-to-wall carpets, where you need specific dimensions, carpet square is perfect in rooms with irregular shapes.
Cost-effective
Are you working on a tight budget? Carpet squares are the best deals for you as their cost is considerable. When shopping for your basement, you should consider cost-effectiveness because there is a high chance of replacing and repairing it. Carpet squares are the best options because they are easy to replace and repair in case of damage.
Quality
The quality of the material is very high and guarantees a long service life. They offer warmth, comfort, and more safety benefits as they absorb moisture more making them easy to manage especially in the basement area of your house.
Conclusion
When it comes to flooring options for your basement, carpet squares are a great choice if you're on a tight budget, short on time, or looking for design versatility. Additionally, they're easy to maintain and clean, making them a practical option for high-traffic areas.
However, choosing the right manufacturer can be overwhelming. Fortunately, at Matace, we've got you covered. Our carpet squares are carefully designed to meet your specific requirements and aesthetic preferences. With a range of styles and colors to choose from, we can help you achieve comfort, style, and affordability all in one. Trust us to provide you with the best carpet squares for your basement.