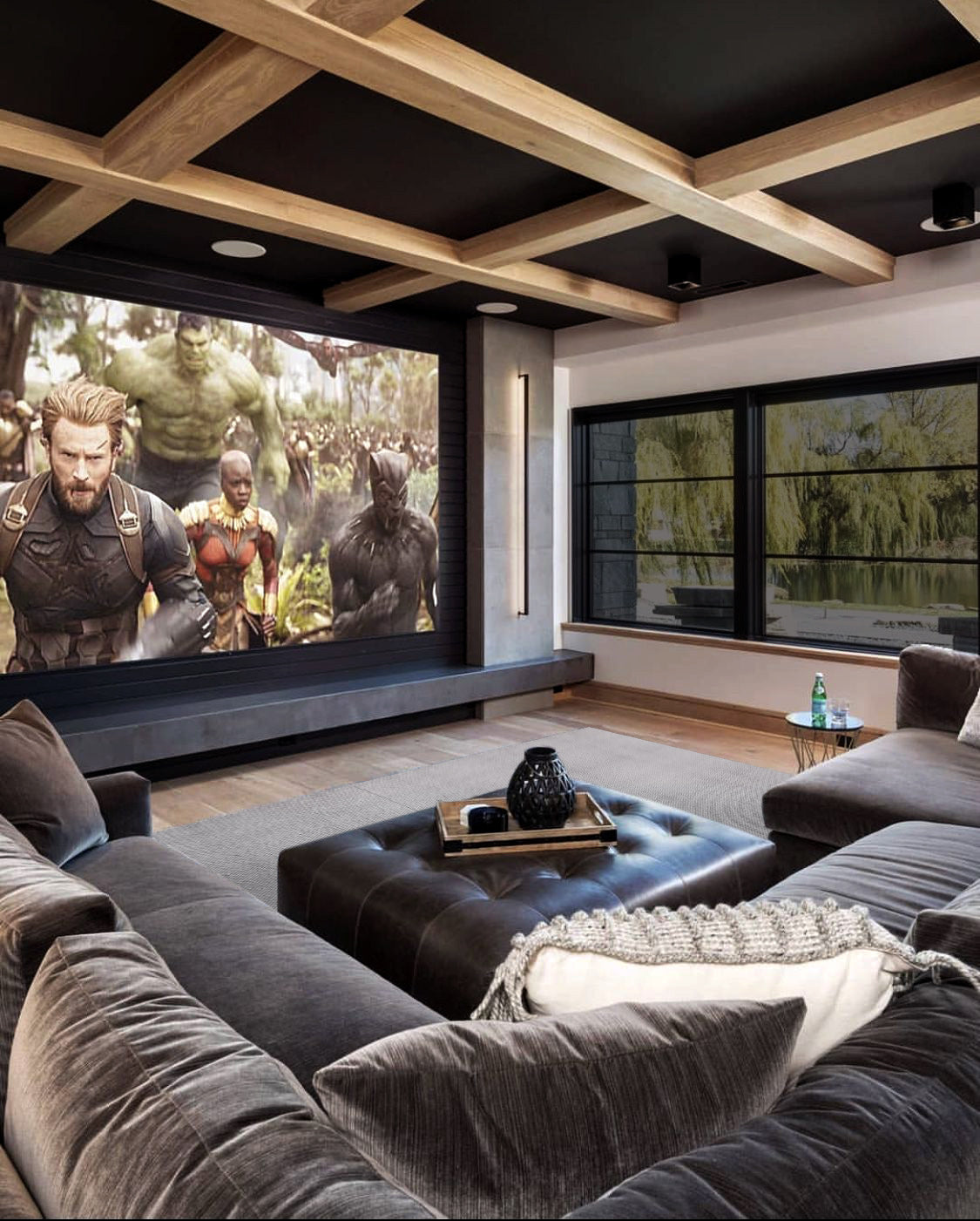 Creating the Ultimate Home Theater Experience with the Perfect Carpet Tiles
Introduction:
Home theaters have become a popular addition to modern homes, providing a unique entertainment experience in the comfort of one's own home. With the advancements in technology, it's now possible to recreate the cinematic experience without ever leaving the house. However, to create the ultimate home theater experience, it's important to consider all the factors that make up a great viewing space, including the seating, lighting, sound system, and of course, the carpet tiles. In this blog, we'll focus on the importance of choosing the right carpet tiles for your home theater and provide tips for selecting and maintaining the perfect carpet tiles.
Choosing the Right Carpet Tiles for Your Home Theater
It's critical to choose one that enhances the audio and visual experience when it comes to choosing the right carpet for your home theater. This means choosing a carpet that is acoustically friendly and does not interfere with the sound quality of your home theater system. Carpet tiles are an excellent option because they are designed to absorb sound and reduce noise. The cushioning provided by carpet tiles also improves the acoustics of your home theater, making for a more enjoyable and immersive experience. Additionally, the carpet should be dark in color and have a low-pile or texture to reduce any potential glare or reflections that may disrupt the image quality of your projector or TV.
There are several types of carpet materials to choose from, including wool, nylon, and polyester. While wool is a great option for its durability and natural flame resistance, it may not be the best choice for a home theater due to its high absorbency of moisture, which can negatively impact the sound quality. Nylon and polyester carpets are more commonly used in home theaters as they are easier to maintain and offer excellent sound absorption properties.
Carpet tiles, as well as carpet squares, are an increasingly popular option for home theaters. Carpet tiles offer several advantages over traditional broadloom carpets, including ease of installation, design flexibility, and the ability to replace individual tiles if they become damaged or stained.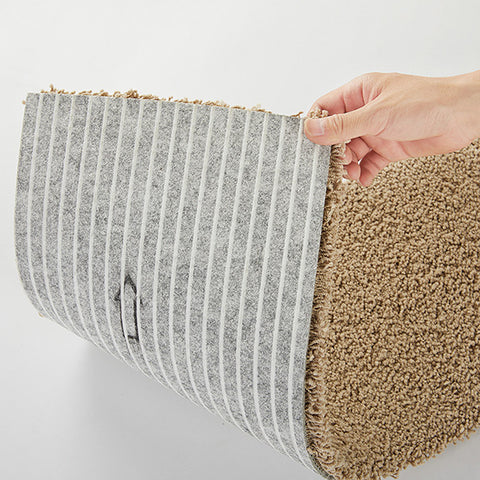 The carpet tiles and carpet squares Matace offered are quite fit for home theater. The soundproofing carpet tiles are made of 100% PET Polyester with Mecko backing system and offer excellent sound absorption properties, making them a great choice for home theaters. Additionally, they are easy to install and come in a range of colors and patterns, allowing homeowners to create a personalized look for their home theater.
Proper Carpet Tiles Installation for Home Theaters
Selecting the perfect carpet tiles is just the first step in creating an optimal home theater experience. The proper installation of the carpet is essential for maximizing its audio and visual benefits. Here are some important factors to consider for installing home theater carpet:
1:Pay Attention to Carpet Tile Placement
Seam placement is crucial for a visually appealing and distraction-free home theater experience. Ensure that the seams between carpet tiles are placed in inconspicuous areas to avoid drawing attention away from the screen. It's also important to place the carpet tiles in a way that maximizes sound absorption and reduces noise.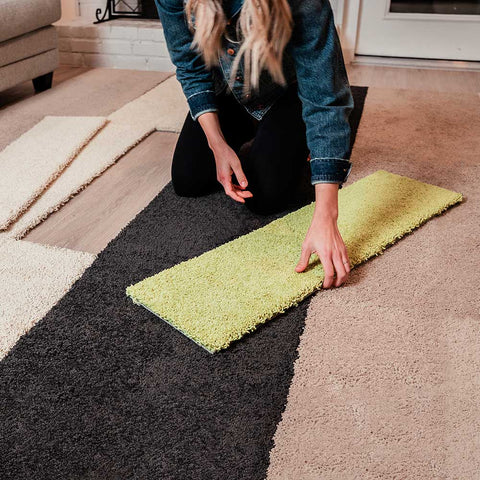 2:Use Quality Padding
Using a high-quality pad underneath the carpet is crucial for enhancing the sound absorption properties of the carpet. The type of padding used will depend on the type of carpet and the level of sound insulation required. A quality pad will improve the overall acoustics and increase the lifespan of the carpet.
By following these guidelines, homeowners can ensure that their home theater carpet is installed correctly and to the highest standards. This will not only enhance the audio and visual experience of their home theater but also increase the durability and longevity of their carpet investment.
Maintaining the Carpet Tiles in Your Home Theater
Proper maintenance of your home theater carpet is crucial to ensure its longevity and performance. Dirt, dust, and debris can accumulate on the carpet and impact its performance over time. Vacuuming your home theater carpet at least once a week is crucial to keep it clean and free of debris. Accidents can happen, and it's essential to deal with stains on your home theater carpet immediately. Use a clean cloth and a gentle carpet cleaner to remove the stain as soon as possible. Avoid using harsh chemicals or scrubbing the stain vigorously, as this may damage the carpet fibers. In addition, professional cleaning should be performed every 12 to 18 months to remove any deep-seated dirt or stains that may impact the sound quality.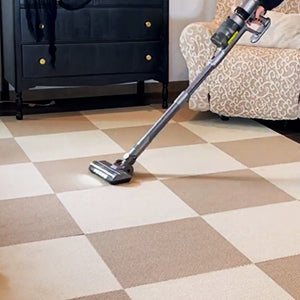 Additional Home Theater Design Elements to Consider
While the carpet tile is a crucial element in creating the perfect home theater experience, it is just one piece of the puzzle. Other design elements to consider include lighting, seating, and sound systems. Proper lighting is important to create a comfortable and immersive viewing experience, while comfortable seating is essential to enjoying your favorite movies or TV shows for extended periods of time. Additionally, a quality sound system is crucial to delivering the audio experience that a home theater is known for.
Conclusion
In conclusion, selecting the right carpet tiles for your home theater is crucial to create an immersive and enjoyable viewing experience. With consideration of the different types of carpet materials, color and texture, innovative solutions like Matace, and proper installation and maintenance, homeowners can create a personalized and unique home theater that provides the ultimate entertainment experience. The carpet is a critical element that should not be overlooked when it comes to creating the ultimate home theater experience. By choosing the right carpet tiles and ensuring proper installation and maintenance, homeowners can enhance the audio and visual quality of their home theater. So, whether you're starting from scratch or looking to upgrade your existing home theater, be sure to consider all the design elements and choose the perfect carpet to create the ultimate entertainment space in your home.