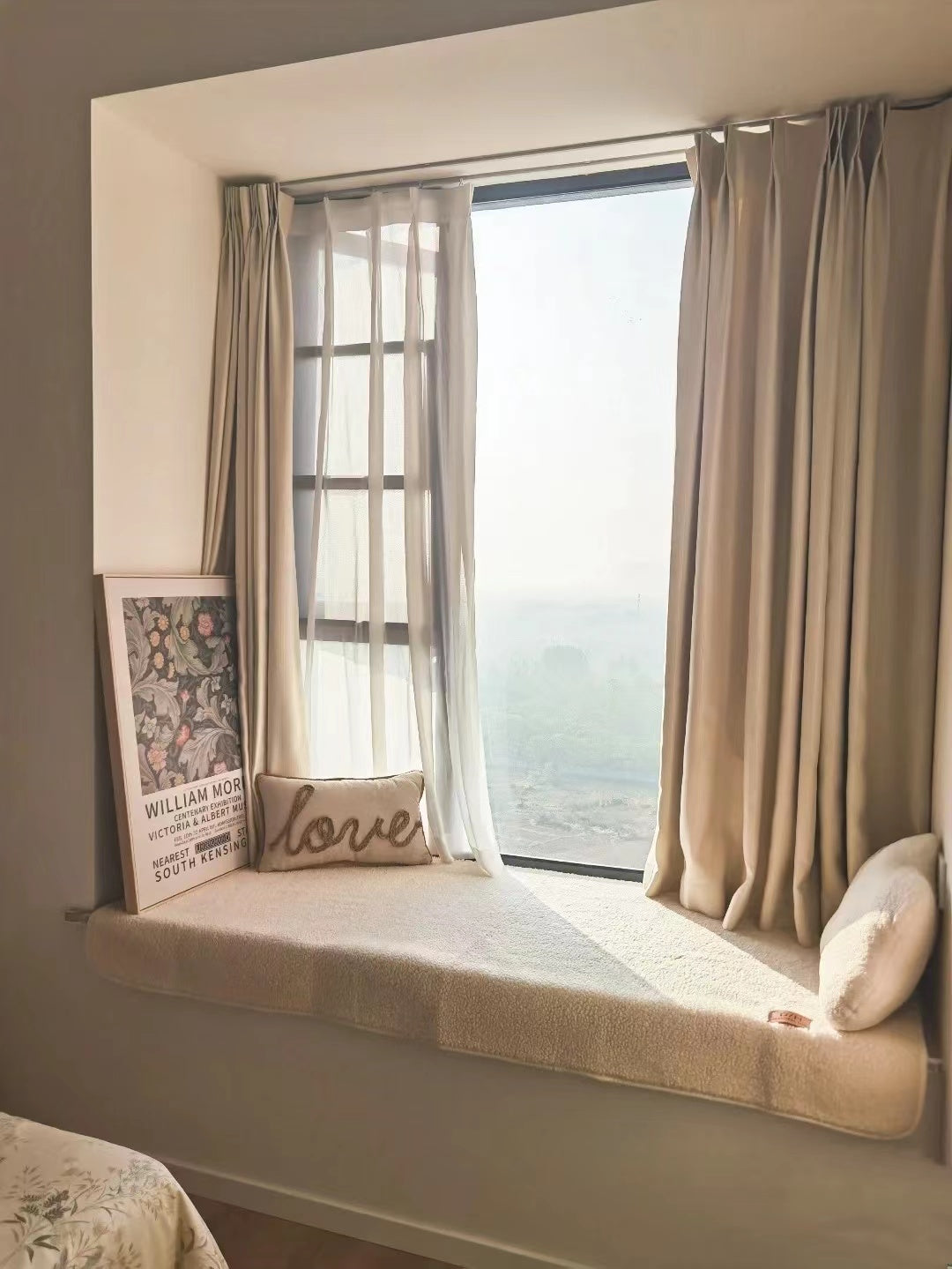 Design Your Own Bay Window Starting with Matace Carpet Squares
Bay windows with carpets are becoming increasingly popular in modern homes. The natural light that streams in through the large windows and the wide windowsills create a warm and romantic ambiance, making it the perfect place to relax and unwind. With Matace Carpet Squares, you can design your own bay window and turn it into a lovely haven.
Carpet Square
Nowadays, more and more houses have bay windows with carpets. Large pieces of day-lighting glass and spacious windowsills give people a wider view and add romantic and warm colors to life. You can design your own bay window and make it a lovely place. Bay windows are considered mainstream because they make a stylish statement in a space. They are like hanging a beautiful painting, always changing delicately with the seasons.
Chilling on a shag carpet square
Fluffy pillows and soft blankets can be put on the bay windows. Drink a cup of flavorful coffee, read your favorite novel, and enjoy yourself on a shag carpet square. How nice! in addition, if you want to create a leisure area, you can set a small table with teapots and snacks as well. In my spare time, sitting around the small table with friends, I find it very comfortable and cozy. There are many interesting design schemes for bay windows. I believe that you can find the one you love. Go and design your own bay window!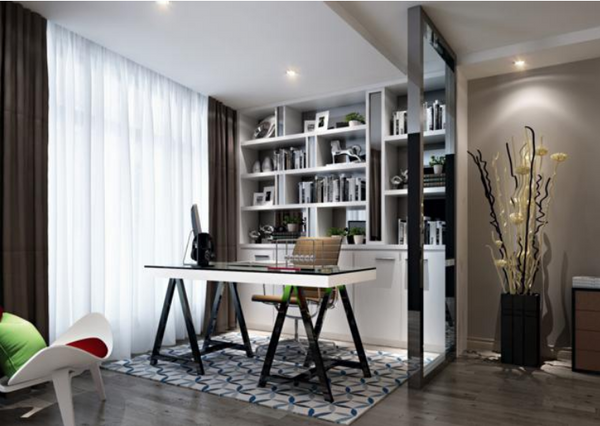 Having a carpet with a unique pattern can make an entire space feel larger
The pattern of the carpet is very unique, and the long and short horizontal stripes offer a post-modern style. Perfect for a house you're decorating yourself, even if it is not particularly high-end. It is actually enough just to look comfortable. The essence of simplicity is to let people feel deeply the clean, serene home environment and expand the visual sense of the space.
The most important thing about a workbench is that it matches with the bookshelf, the bottom is the cabinet, and the top is a grid of different sizes. Taste every style of life by adding a series of monochrome layouts in the room, add a touch of soft decoration with a sense of color. Luxurious but not vulgar.
A black table does not make the home look depressing. On the contrary, it is very fashionable. Many people live in rented houses now. Although they are not the owners, they can still actually be decorated on their own. It reflects a simple, refined, people-oriented lifestyle, and the most important pursuits of environmental protection, romantic and stylish personality, allowing you to easily forget the troubles of the city.