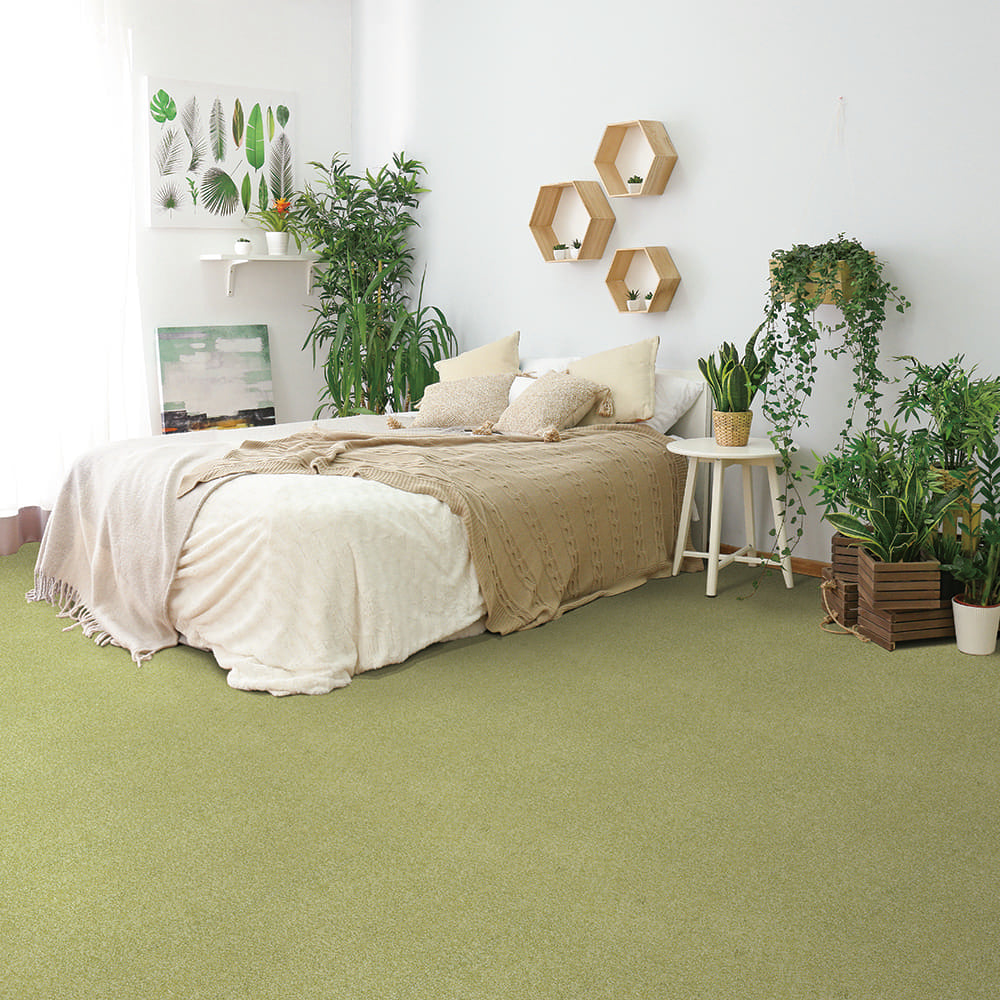 Frieze or Plush Carpet?
Frieze or Plush Carpet — What's Really The Better Choice?
Looking to add a touch of comfort and style to your home? Nothing beats a beautiful, cozy carpet! But with so many different types of carpets to choose from, it can be challenging to determine which one is right for your home. Two of the most popular options on the market today are frieze and plush carpet, each with their unique set of advantages and disadvantages.
Frieze carpet, with its twisted and curled fibers, adds texture and depth to any room. It's a popular choice for high-traffic areas due to its durability, making it ideal for families with children or pets. Meanwhile, plush carpet offers a luxurious feel that's soft and comfortable underfoot, making it an excellent choice for bedrooms and formal living spaces.
So, which one is right for your home? Let's take a closer look at frieze and plush carpets, including their benefits and drawbacks, to help you make an informed decision. Whether you're looking for style, durability, or comfort, we've got you covered!
What Is Plush Carpet?
Plush carpeting comes first when most people think of carpet for their bedrooms or living rooms. Many people might not realize that other options exist, as this style has been popular for decades.
You'll recognize the plush carpet by its thick pile cut to a uniform length. It feels very soft on the feet and can have a very luxurious look. Plush carpeting makes a good choice if you want a more formal aesthetic in your room.  
However, what many people don't realize is that a different type of carpet — frieze carpet—also provides a great-looking floor covering in most types of rooms and has the advantages of increased durability, ease of maintenance, and a classic look.
What Is Frieze Carpet?
If you're looking for a carpet that's both stylish and functional, look no further than the frieze carpet! Despite its popularity, many people are still unfamiliar with this fantastic flooring option.
The frieze carpet, also known as a twisted carpet, has a unique appearance that's a bit like a modern shag. It's made by twisting long fibers together in a special process that creates a curly effect. The result is a dense, soft, and luxurious carpet that's perfect for any home environment.
Frieze carpets are available in a variety of materials, including durable nylon and luxurious wool. They're incredibly easy to maintain and have excellent resistance to wear and tear, making them a smart investment for any homeowner.
Despite its casual appearance, the frieze carpet is incredibly versatile and looks fantastic in any room. Whether you're furnishing a cozy bedroom or a spacious living room, a frieze carpet will add warmth, comfort, and style to your space. Plus, its tight construction helps repel dust and allergens, making it a great choice for those with allergies or respiratory issues.
Don't miss out on the many benefits of a frieze carpet - make it the centerpiece of your home today
Another thing that many people like about the frieze carpet is the affordability of this style. As you compare carpets when you shop, you'll find that the prices are on par with many other carpet types on the market and much more affordable than hardwood flooring. Of course, different levels of quality exist within the frieze carpet options, and you'll find that a top-of-the-line nylon option will cost more than a polyester type. However, every budget has a style and material option, and they all make good choices.
Frieze also tends to be less expensive to install than plush carpets. Although you can roll it out traditionally like plush carpet, you can also purchase options to install it as a series of tiles joined together rather than "wall-to-wall" carpeting. These "tile-type" options also allow the customization of a room with different styles, colors, and patterns. Another benefit is that if you choose a "tile style" frieze carpet, it allows you only to replace a small section of the carpet vs. the entire room if a section becomes damaged. This option cuts down on costs as well. You can even buy an extra box of the tiles at the time of installation to have on hand for these situations where you may need the replacement of a small section.
Frieze carpets have grown in popularity over recent years, mainly because they are good at hiding things that plush carpets are not very good at hiding, like vacuum lines, footprints, and even dirt. These reasons make the frieze carpet an exceptional choice for high-traffic areas like staircases, hallways, playrooms, and children's bedrooms. They work well with today's busy family lifestyle.
Because the twists in the frieze carpet are extra tight, they also tend to have more durability than a plush carpet. The fibers keep their shape better over time and resist fraying. This durability especially proves true for frieze carpets made of nylon. This material will be extra long-lasting and have good stain and fading resistance.
You only need to regularly care for your frieze carpet and vacuum it with a powerful vacuum (make sure to choose one without a beater bar). Ensure that it has enough suction to pull the dirt up from the fibers' base, where it tends to collect. You may also want to consider having your frieze carpet professionally deep-cleaned twice a year, especially if you use it in high-traffic areas, but that is the only extra maintenance you need to keep it looking its best.
With the proper care and maintenance, your frieze carpet will look beautiful for many years after its initial installation.
Many frieze carpets on the market today are made of sustainable and eco-friendly synthetic materials. For example, you'll often find them made out of polyethylene terephthalate (PET), which comes from recycled fabrics. So if choosing environmentally-friendly materials is important to you, you may want to consider looking for a frieze carpet in this particular material.   
Since frieze carpets are high-pile, they insulate rooms well during the colder months and also make good sound-reducing options for areas that may have noise that you want to lessen.
Finally, people like them also because they work well around stairs and hallways with railing posts. When installed correctly in these areas, you will not detect any type of seam or the staples that connect it to the stairs.
Should I Choose Frieze Carpet or Plush Carpet?—The Final Verdict  
As you can see, both plush carpeting and frieze carpets are great options for anyone looking to add new carpeting to their home, as they are both classic and popular. The ultimate decision on which type to choose comes mainly from your budget and the look you want.
If you're looking to carpet a formal living room or a luxurious primary bedroom, you likely want to stick with the more formal plush carpeting option. There's no doubt that nothing can replace the highly polished look that the soft pile of this style of carpet can provide. However, keep in mind that plush carpets will continue to look their best, mainly in areas that don't experience a lot of foot traffic.
However, if you're looking to install carpets in more informal or heavily used areas, such as those that you use to relax and unwind, the informal look of a frieze carpet makes a great and cozy option. It gives off a comfortable vibe, comes in neutral colors, and feels warm and comfortable on your feet.
You'll find frieze carpets in various colors and patterns to match the look of your room and its decor, so it's strongly worth considering if you need new flooring in your home.