Tips: How to Get Blood out of Carpet?
Are you dealing with a nasty blood stain on your carpet? Don't worry, you don't have to resort to carpet repair or removal just yet. With the right methods, you can easily get rid of the stain and restore your carpet's beauty.
In this article, we'll discuss the best ways to remove blood from carpets, including the use of Matace Removable Carpet Tiles. We'll also provide tips on how to prevent future stains and keep your carpet looking its best. So, let's get started!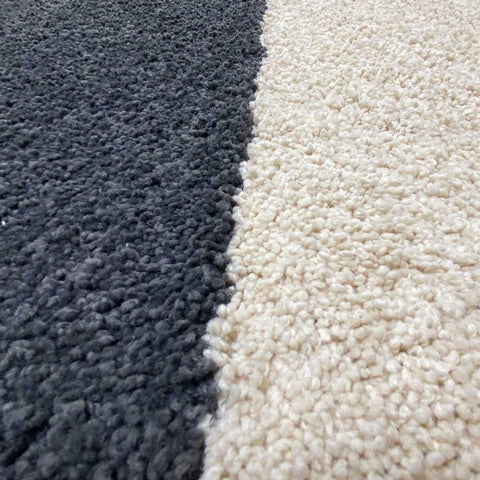 If you're trying to remove blood stains from black and white carpets, or any other stains from a carpet for a particular reason, the earlier you respond, the greater the outcome.
5 methods to help you solve your query on how to get blood out of carpet
1. Cold water
Cold water can remove new blood stains from a modern carpet. 
A spray bottle of water will be needed for this technique (cold water only).
The water can then be sprayed on the stain and removed with a dry cloth or a wet vac when it has dried.
Continue this process until the spot is entirely removed. 
2. Detergent and vinegar mixture
Hot water, odorless dish detergent, and a tiny portion of vinegar should all be combined in a spray container. You can use vinegar to get rid of any odors.
Drench the stain with a generous amount of the mixture.
A moist towel is all that is needed to remove the stain.
Use a drying vacuum to get rid of any remaining water. 
3. Hydrogen Peroxide
You should initially check a hidden area to ensure that the hydrogen peroxide will not alter the carpet's hue.
If you do not see any color alter, dab the stain with hydrogen peroxide using a cotton ball.
Rinse with a moist towel and allow it to air dry. 
4. Using salt paste
Don't be concerned, even if you do not have chemicals to remove blood stains from your living room carpet.
To make a thin paste, combine cold water and salt in a basin.
Afterward, apply this mixture to the affected area and leave it for a minimum of 5 minutes to work its magic.
You may now remove the discoloration by blotting it without rubbing. 
5. Combining ammonia and water
A water and ammonia solution can also be used to remove blood stains from your carpet. For woolen black and white area rugs, never use this procedure.
You might begin by combining two tbsp of ammonia with a water glass.
You may now pour the liquid on the discolored carpet and allow it to sit for 5 minutes before vacuuming it up.
Utilize a washcloth to dab the place. 
Is it possible to remove blood using cornstarch?
Yes. Making a paste of cornstarch and water has the same effect as making a salt paste. Use a toothbrush to remove the dried paste from the modern carpet. 
Matace Removable Carpet Tiles - The Best Solution for Blood Stains
If you're looking for a more permanent solution to your blood stain problem, Matace Removable Carpet Tiles are the perfect choice, which is removable and washable. When we encounter blood on the carpet, we can pull a carpet from the floor and put it in the washing machine.  These carpet tiles are made of stain-resistant fibers and can be easily removed and washed in the washing machine.
The special backing material used in Matace Removable Carpet Tiles utilizes the physics behind Molecular Gravity, allowing the carpets to stick to the floor without the use of adhesives or tapes. This means that you can easily replace a single tile if you spill something on it, instead of worrying about cleaning the entire carpet.
Conclusion
Your carpet's beauty and quality can be preserved for several years with proper regular cleaning. There are things in your home that you may use to quickly and effectively remove all bloodstains, whether they are wet or dry. An expert carpet cleaner may be essential if all the previous approaches fail to remove blood from the carpet. 
If you don't want to spend too much time on carpet cleaning, you can consider Matace carpet first when choosing a carpet.