How to Install Carpet Tiles with No Glue, No Tape, No Tack - Matace Carpet
Glue, tape, tacks, and additional padding are often used in traditional carpet installations. But they will damage your floor and make your carpets hard to clean. Worse yet, it will drive your equity or assessment down.
Matace removable carpet tiles feature a unique Mecko™ backing system that allows you to easily install them yourself and quickly replace or remove them at any time. When your carpet gets stained, you can easily rinse it with water, and stains are difficult to adhere to the carpet because we made it with stain-resistant fibres. Or you can just put it in the washing machine and dry it in a low-temperature dryer. It's a machine washable carpet.(high-temperature dryers may damage carpet tiles)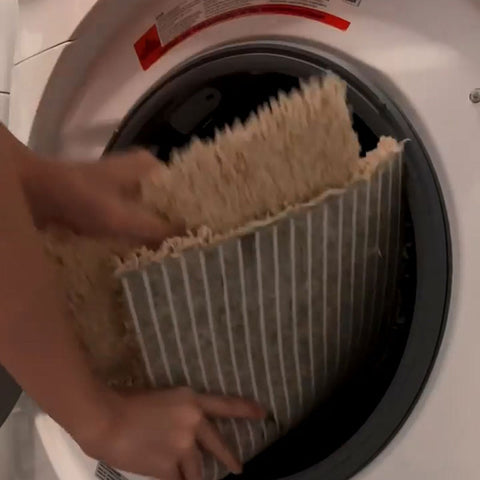 What kinds of floors can use removable carpet tiles?
Use Matace removable carpet tiles and protect your asset value. Matace removable carpet tiles can be installed virtually in any indoor area with a smooth, hard, dry surface, such as hardwood flooring, vinyl flooring, ceramic tiles, stone tiles, vitrified brick, and glass.
How to install removable carpet tiles?
Step 1: Mopping the installation area. Keep your floor clean and dry.
Step 2: Choose an installation method. Recommended using 2 or 3 colours to mix and match.
| | | | |
| --- | --- | --- | --- |
| | | | |
| Monolithic | Basketweave | Herringbone | Stagger |
| | | | |
| Monolithic | Brick |  Ashlar | |

Step 3: Begining from a corner of your installation area.
Where can I use removable carpet tiles?
In most cases, removable carpet tiles are used as wall-to-wall carpets for semi-permanent installation such in bedrooms, home offices, playrooms, dressing rooms and 
basements
. You can also use it as an area rug, such as a living room rug, kitchen rug and runner rug.
Conclusion
Decorate your home with Matace removable 
carpet planks
 and removable 
carpet squares
. Enjoying a safe and comfortable time with your kids. Make Peace with Your Pets. 
Matace, a smarter choice.
Share
Comments
0