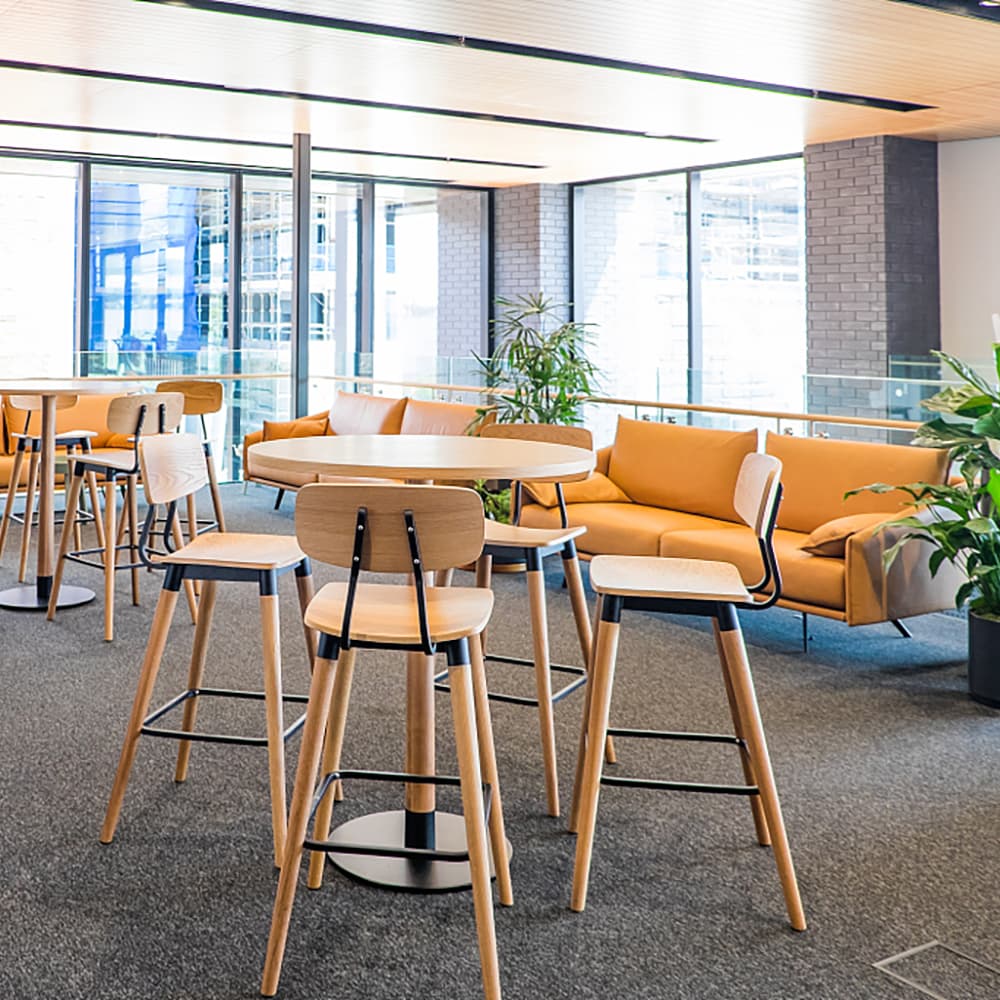 How to Keep Office Carpet Tiles Clean?
If you're looking for a versatile flooring solution for your office, you might want to consider removable carpet tiles. However, you may be hesitant to try them out due to concerns about spills or damage, especially if your office is open to the public. While these are valid concerns, removable carpet tiles have a unique advantage over traditional carpets: they can be individually replaced when severely damaged. We understand that this should be a last resort, so, how can you keep office carpet tiles clean?
In this article, we will discuss how you can keep office carpet tiles clean and functional in your office space by preventing damage and maintaining them properly.
How to Keep Office Carpet Tiles Clean?
In truth, there are many actions that you can take to care for and prolong the life of your carpet tiles. We've separated out our advice into two main sections to best help you learn how to care for your carpet tiles.
Preventative Measures
Sometimes preventing damage is the best way to avoid damage to your carpet tiles that could result in more involved cleaning or even replacement as a result of severe damage.
Implement Rules About Food and Drink
Do you worry about spills from dropped lunches in your office space? If so, it may be time to reassess some workplace rules. It's all too common for workers to accidentally spill food on the ground while eating at their desks, leading to additional costs and potential safety hazards.
To mitigate these risks, consider encouraging your employees to utilize the breakroom or lunchroom space if available. Not only will this minimize the risk of spills and accidents, but it can also provide a more relaxed environment for employees to take a break from work and recharge. Ultimately, creating a dedicated space for meals can help to promote a healthier and more productive work environment for everyone.
Introduce Better Solutions for Entryways
Getting the dirt, water, mud, or snow off of one's shoes before they enter a carpeted space is a great way to help reduce the effects of heavy foot traffic on removable carpet tiles. If your office entryway does not have adequate doormats both inside and outside of the front door, you might be inviting unwanted dirt and grime into your office space.
If foot traffic from outside is your main difficulty in keeping your carpet tiles clean, investing in better doormats should be a top priority as a preventative measure.
Proactive Measures
One of the main ways that you can help to extend the life of your carpet tiles is by using proactive measures to clean your carpet tiles regularly.
Prioritize Regular Vacuuming
Engaging in regular vacuuming is a way to maintain your carpets while also cleaning them. Maintenance vacuuming should be done on a consistent and thorough basis. The amount that you will need to vacuum your office carpet tiles is dependent on how much use they get. For example, if your carpet tiles experience high foot traffic, they should be vacuumed daily.
To save time, you can develop a routine for vacuuming where you spot vacuum certain areas that are used more frequently on a daily basis while going over other areas every other day.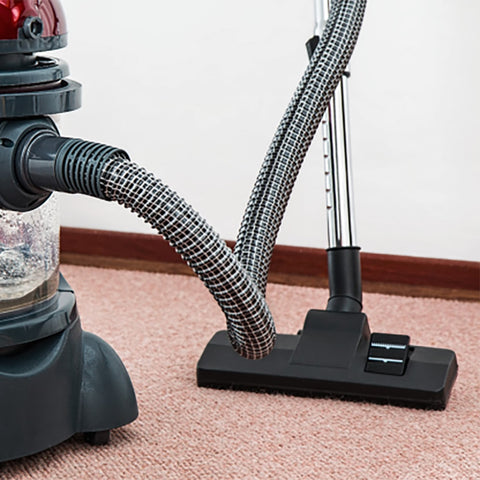 Pro tip: When you are caring for reusable carpet tiles, you should vacuum slowly and spend an appropriate amount of attention on each tile. If you only have a small section of carpet, you can also consider lint rolling!
Spot Cleaning Immediately
Another way to prevent damage and clean carpet tiles is to spot-clean them when you notice that a spill or a blemish has happened. You can address spills in a few different ways depending on what was spilled on the carpet. For coffee spills, use warm water to blot at the spill. Then use a manufacturer-approved or recommended cleaning solution.
In most cases, sticking to what the manufacturer of your particular carpet tile maker recommends is a safe bet. Just remember that you should never swipe or press into a stain. Instead, blotting at the stain is the best course of action.
Professional Carpet Cleaning
Investing in professional carpet cleaning is another way that you can prolong the life of your carpet tiles. You can extend the life of your carpet tiles by scheduling periodic professional carpet cleaning appointments.
Think of your office carpet tiles like you would a vehicle – you are trying to get the most use possible out of your carpet tiles! In this way, you can think of professional carpet cleaning like an oil change or a maintenance appointment for your car.
It is typically recommended to get the carpet of an office cleaned professionally every year or so.
Remove and Clean Your Tiles
We know that you didn't just purchase removable carpet tiles because they are easy to install. One of the best things about removable carpet tiles is that you can remove, clean, or replace your carpet tiles without having to disturb the entire floor of your office space!
If you have a particularly dirty or stained section of carpet, you may choose to remove the tile and address the stain in a sink.
Carpet tiles made by Matace feature unique anti-stain properties that allow you to remove your dirty carpet tiles and simply run them under a faucet to remove grime from the carpet tiles. Matace carpet tiles can easily be rinsed to remove red wine, soda, coffee, and even blood due to stain-resistant technology. Then, you can pat dry and return your carpet tiles to their original location.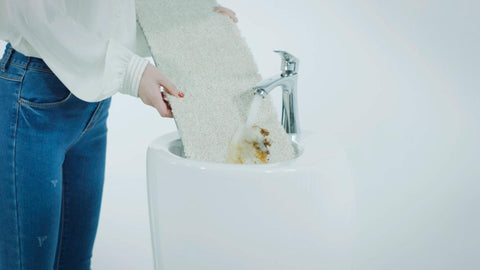 Conclusion
Depending on your particular office carpet tile needs, your carpet situation might be different. You might find yourself with dirtier or cleaner carpet tiles depending on the amount of traffic, time of year, or type of office. Whatever the level of care that you need to provide for your carpet tiles, we hope that we have helped to give you the tools to prolong the life of your office carpet tiles.
If you are interested in carpet tiles that are easy to use, easy to clean, and perfect for office use, you should consider purchasing office carpet tiles from Matace. Matace is one of the leading brands for office carpet tiles!