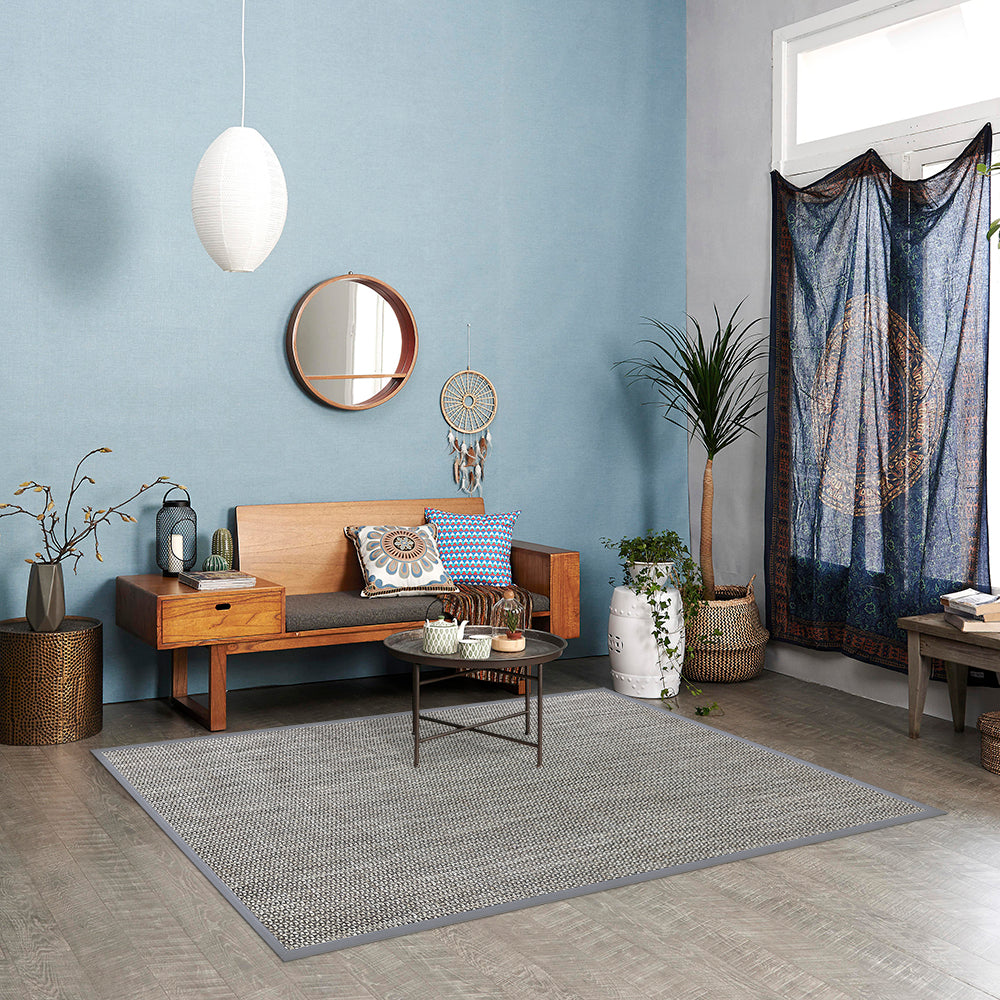 How To Keep Your Area Rugs Clean?
Area rugs are a must for every house. They give your home an elegant and sophisticated look and showcase your personality and fashion sense to others. Besides, how often you clean the flooring indicates your level of cleanliness. Of course, no one likes smelly or stained flooring. 
No matter how hard you try to save your favorite rugs from stubborn stains, they make their way to your rug. The culprits can be your children or pets, or you can accidentally spill your coffee. 
Cleaning these stains is a challenge. You may have faced such a problem earlier. Some rugs even lose their colors or fibers if scrubbed a little more. At that time, wishing for luxurious, stain-resistant, durable, and washable area rugs was natural. 
Therefore, this article shares some practical ways to clean your area rugs. Besides, you'll also learn about Matace's premium quality woven vinyl rugs. So, let's begin!
Why Is It Necessary To Keep The Area Rugs Clean?
Unquestionably, good-quality area rugs give your home an aesthetic look. These rugs enhance the charm and beauty of your place. But keeping them clean is also essential. If you have a premium quality Matace rug, you still need to vacuum it.
Researchers say carpet or rug fibers are breeding grounds for many microorganisms. Dirt and debris get stuck into the fibers. If not cleaned, the spores of microbes and other filth make you sick and your home dull. That's why you must keep your area rugs clean. Go for Matace area rugs, as you can wash them with your hands. Hence, cleaning becomes effortless.
5 Ways To Clean Your Area Rugs 
Here are five proven and effective ways that help you keep your area rugs and carpets clean. Let's have a look!
Vacuum The Rug Quiet Often
You went on vacation for a week, and after returning, you saw a dusty rug. You needed to close the window properly, and the rug was right in front. The bad weather brought all the dirt to your carpet. Now what? Vacuuming is the best solution in this case. 
Undoubtedly, Matace woven vinyl area rug is water stain-resistant and highly durable. Also, ensure you are not using a vacuum brush while vacuuming the carpet. Instead, use a nozzle attachment to suck all the dirt and debris ingrained into the rug. 
It would be best to vacuum the rug at least once a week. And yes, cleaning the underside is also essential. So, remember to vacuum it once a month. 
Brush Your Area Rugs to Remove Pet Hairs
If you are a pet lover and at the same time you want carpeted floors or area rugs at your home, you need to put a little extra effort into cleaning them. Though the vacuum removes most of the debris, some pet hair is woven inside the rug.
A simple solution to get rid of the entrapped pet hair is gently brushing the rug. Take a stiff brush with a very light hand and brush off the hair toward the fibers. Please don't use too much force, as it will damage the fibers. Be very careful if you want to last the rug for generations.
Clean the Spills Immediately To Prevent Staining
Accidents on carpets or rugs are common. They destroy the look of your favorite rug, which you would not want. Therefore, it is better to clean the spill immediately. Grab a towel or tissue paper and clean the liquid. If the spill has left a stain, wash it right away.
In this case, it is best to choose Matace NeverStain vinyl area rugs. They are stain-resistant, and no liquid or oil stains can get inside the carpet because you do not have to clean the entire carpet. Just take clean, dry paper and wash it with water at the same time to remove the stain!
Use Antibacterial Powder To Give Your Rug A Brand New Look
Is your area rug smelling bad? Or does it have moldy growth between the fibers? If so, you must take prompt action as it's a matter of health. Here's what you need to do!
Take a pack of baking soda, sprinkle it evenly on the entire rug, and leave it for thirty to sixty minutes. After that, vacuum it. 
Baking soda is a natural antibacterial agent. Not only it kills the bacteria, but it also absorbs the unpleasant smell. Before trying this hack, do a patch test. If everything goes well, carry it on. 
Give Your Area Rugs A Nice Beat In Sunlight
Allowing your area rugs to soak in natural light is also good. The ultraviolet rays in the sunlight kill many bacteria on the rug. Besides, give your rug a good beat on the balcony or lawn. It keeps the rug clean. 
What If You Want To Buy An Outdoor Rug? Can Such Rugs Withstand Rain?
An outdoor rug gives life to your porch or other areas. The right color choice brings vibrancy and gives your house an appealing and refreshing look. But it all depends upon choosing the right rug.
The best rug can withstand extreme weather conditions, including harsh sunlight and rain. It must be durable, not shed too many fibers, and its color should not fade. Here are a few water-resistant materials that aren't damaged by rain.
Nylon

Polyester

Acrylic

Polypropylene

Woven viny
Transforming your outdoor space into a stylish and inviting haven has never been easier with the perfect outdoor rug. And for a flawless look, you need a rug made of the right materials. Look no further than Matace Never Stain Woven Vinyl rugs, offering the ultimate combination of comfort, style, and durability.
These premium quality rugs are not only soft and comfortable but also stain and water-resistant, ensuring your outdoor space remains pristine and stylish, even in challenging weather conditions. Thanks to their unique backing technology, Matace rugs provide a luxurious look, making them a perfect addition to any interior.
Discover the unbeatable quality of Matace Never Stain Woven Vinyl rugs and elevate your outdoor space's look and feel. From casual to sophisticated styles, you're sure to find the perfect match for your taste and preferences. Get your hands on these amazing rugs today and start enjoying the ultimate in outdoor luxury!