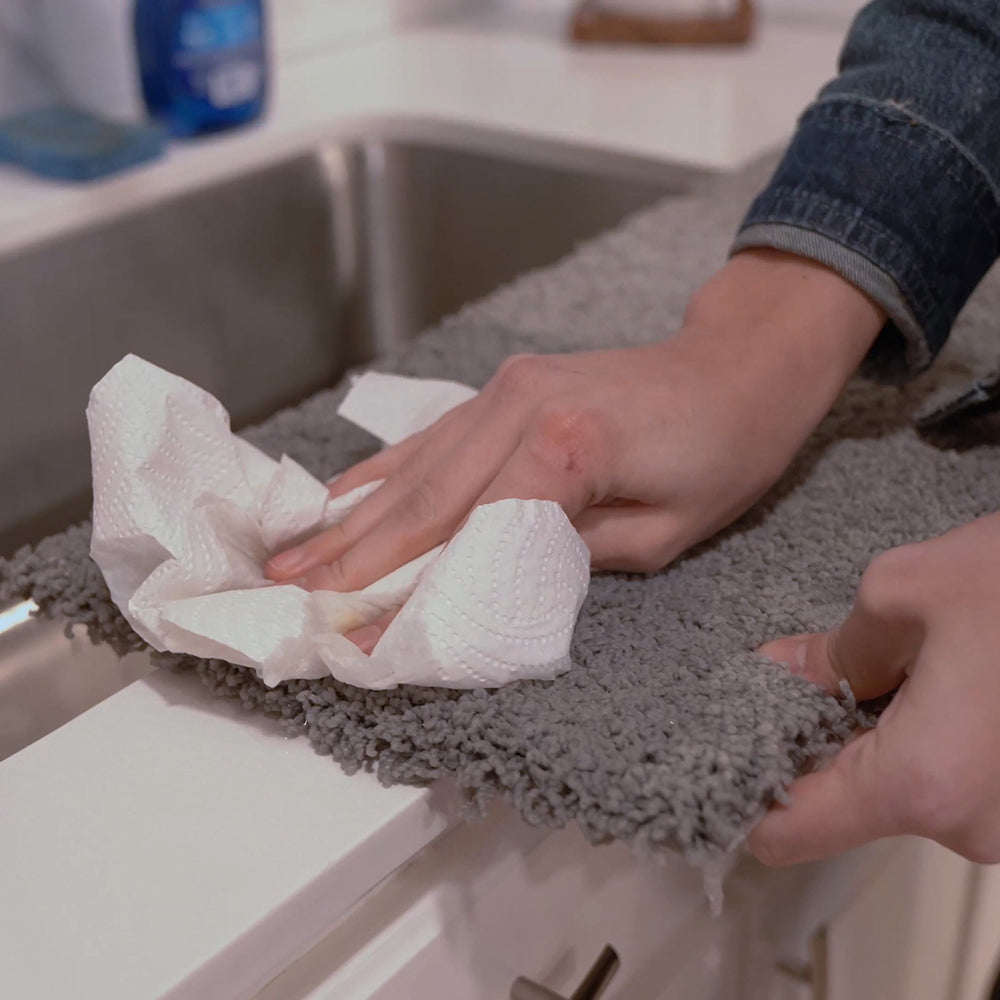 Is It Safe to Wash Kitchen Rugs in the Washing Machine?
Is It Safe to Wash Kitchen Rugs in the Washing Machine?
Looking for a quality kitchen rug that can handle the inevitable spills and messes that come with cooking? While many rugs on the market can be washed in the washing machine, you may want to think twice before tossing them in. If kitchen waste like oil or soup stains make their way onto the rug, machine washing can actually be unsanitary and potentially harmful. But don't worry, there are plenty of washable kitchen rugs available that can be easily cleaned by hand, keeping your kitchen both stylish and hygienic.
How to Tell if a Kitchen Rug is Washable
The easiest way to tell if a kitchen rug is washable or not is to look at its product description. There you can usually find the cleaning instruction for the rug. You can also take a look at the care tag that is sewn onto the rug, with instructions and symbols detailing how to wash and care for it. Most care tags also tell you if the rug is to be machine-washed or hand-washed. 
What Kind of Rug Can Be Washed
You can tell if a rug is washable or not from the materials used to make it. For instance, rugs made using jute and bamboo are not washable as these materials can easily absorb water and become damaged. You can easily find what materials a rug is made of by checking its care tag where the materials are stated. Here are some of the kitchen rug materials that you can safely wash without worry:
Cotton
Cotton kitchen rugs are a classic. Thankfully they are also easy to clean as their fabric can withstand rigorous washing. But it is important to remember that handwoven cotton kitchen rugs will get damaged if put in a washing machine, so it is best to hand wash them. One of the downsides of this type of rug is that it can be pretty difficult to get the stains out of the cotton fabric. 
Polyester
Polyester is a synthetic fabric made from petroleum. Polyester kitchen rugs are one of the easiest to wash as they don't stain easily or hold on to dust and debris too much. However, polyester cannot withstand too much heat, so it can get ruined if you spill hot soup on it or wash it with hot water. Such as: ruggable;rugusa.
Polypropylene
Polypropylene is a synthetic material used to make kitchen rugs. One of its qualities is that it does not absorb water at all, so spills barely affect it. You should have no trouble washing it either, as all the dust buildup will be washed away by the water within minutes. 
This resistance to water absorption also means that polypropylene kitchen drugs get dry very fast. However, polypropylene rugs, just like polyester rugs, don't fare well if washed with hot water.
Woven Vinyl is one of the best materials for kitchen rugs since it is resistant to stains, moisture, mildew, and mold, making it very easy to clean. It is also fade-resistant, so your kitchen rug won't lose its color after just a few washes. Additionally, vinyl rugs don't need to be washed too often, as you can simply wipe away the dust and debris using a cloth. 
Even if there is a spill, it can usually be cleaned by water. This makes vinyl kitchen rugs highly durable and the easiest type to care for and clean. Matace's Never Stain™ Woven Vinyl Rug.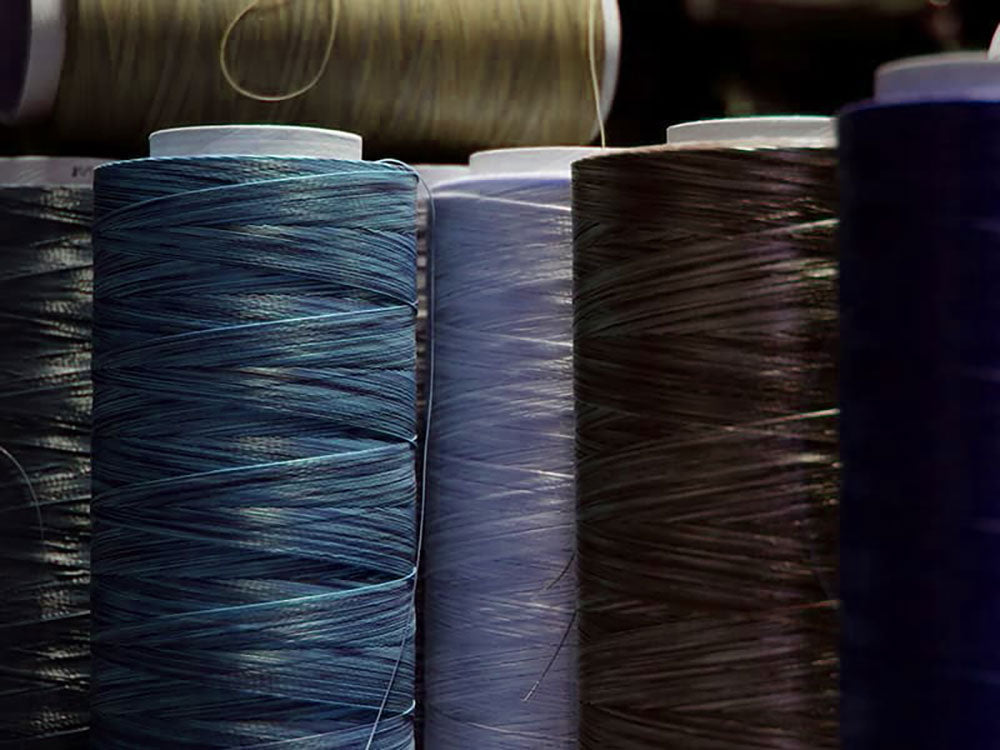 Tips to Wash Kitchen Rugs
Remove Debris
It is important to remove all the large debris from the rug before you machine-wash it. This way, the debris won't clog up the machine, and you will get a cleaner rug. You can clean away the debris from your kitchen rug by wiping it with a cloth. 
Balance the Load
Kitchen rugs can be pretty large and heavy, which is why it is so important to balance the load when putting them in a washing machine. Otherwise, the washing machine could break. You can use clean towels or other garments to balance out the load allowing the tub in the machine to spin efficiently without stress. 
Use Delicate Setting
Most modern machines come with multiple washing modes. The delicate mode is ideal for cleaning a rug as it minimizes the damage suffered by the rug's fabric during the cleaning process. This will help extend the useful life of your kitchen rug and prevent its fabric thread from fraying. 
Use Detergent Moderately
A common mistake people make when washing a kitchen rug is to use tons of detergent in the hopes that it will get out the stains easier. However, using too much detergent can damage and ruin the rug's fabric, rendering it useless. This is why you should use detergent moderately. It is also advised to only use delicate detergents, which reduces damage to the fabric.
Avoid Drying at High Heat
Kitchen rugs can be pretty delicate, and most material types used to make rugs are vulnerable to heat. Drying your kitchen rugs in a dryer will expose them to hot temperatures, which may be enough to melt the plastic, damaging your dryer and your skin upon contact. So, you should instead air dry your kitchen rugs in a shaded area. This method surely takes longer but is much safer.
Final Thoughts: How Often Should I Wash My Kitchen Rugs?
When it comes to kitchen rugs, keeping them clean and fresh is a must for a hygienic and welcoming space. But how often should you wash them? Well, here's a tip: spot cleaning is your friend! It not only saves time but also helps minimize damage to the fabric.
If you do need to give your kitchen rug a full wash, aim for once or twice every two weeks. But, make sure it's a washable type like Matace's woven vinyl kitchen rugs. These durable rugs can handle water, making them easy to clean without harming the rubber backing.
With Matace's washable kitchen rugs, you can enjoy a clean and stylish space without sacrificing functionality. So, don't wait until your rug is too dirty! Give it a quick spot clean or wash when needed to keep it looking and feeling great.