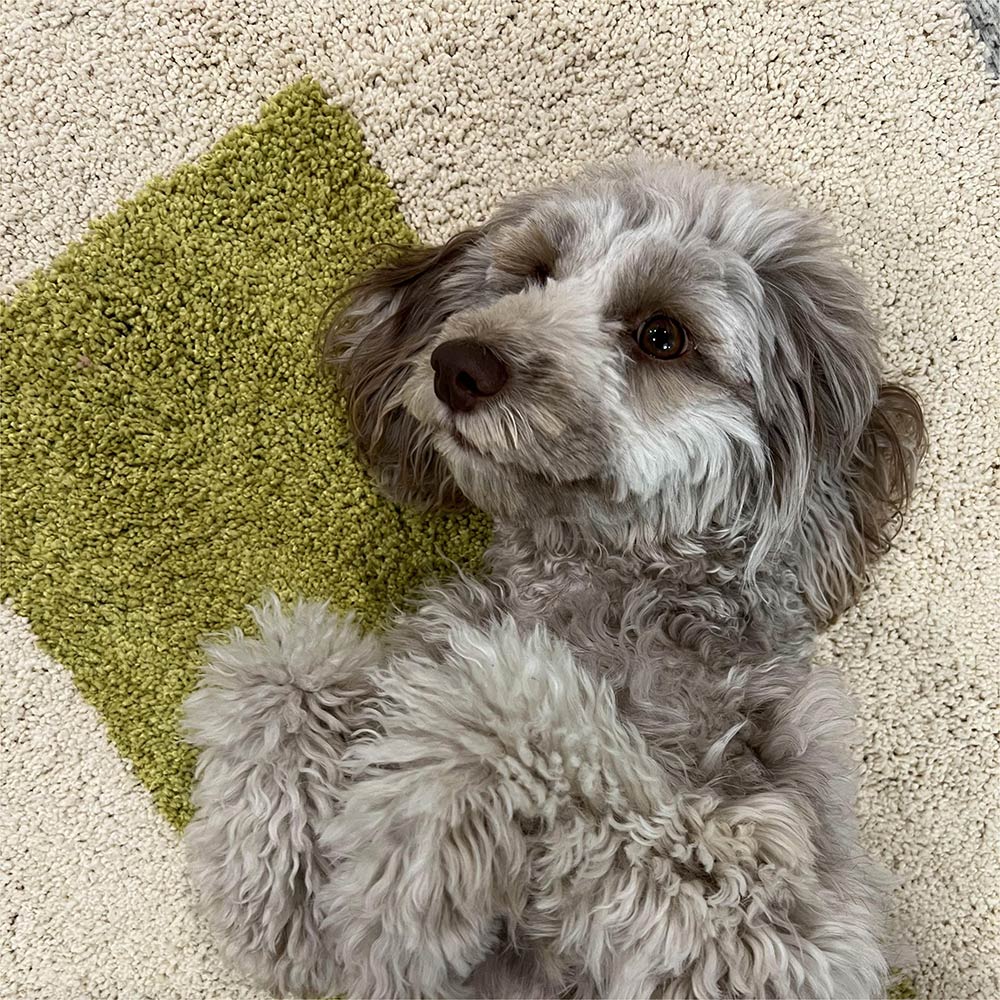 The Best Carpet for Pets
Are you looking to add a unique, stylish touch to your interior space? But does having pets make you worry about their comfort and safety? What are the best carpets for pets that add a lively charm and unique style to your house? 
Read on!
If you're a pet owner, you know that accidents happen. Whether it's a spilt water bowl or, worse, a little "present" left on the floor, there will be times when your carpet needs a good cleaning. And if you have traditional carpeting, that can be a real hassle.
But what if there was a simple way to protect your pet friendly carpet and give your furry friend a comfortable place to lie down? What if a product can exclude your worries that revolve around your pet's safety and give your home a new cool, and cosy look?
Matace Carpet Tiles for Pets is the Ultimate Solution and the Best Carpets for Pets in the Market So Far.
With Matace Carpet Tiles, you can create an inviting, cosy, and comfortable living space and ensure your pet is safe from accidental slips and injuries. These tiles are perfect for any bedroom, living room, or playroom. Their simple style adds a clean, neat fashion that blends in perfectly with home décor.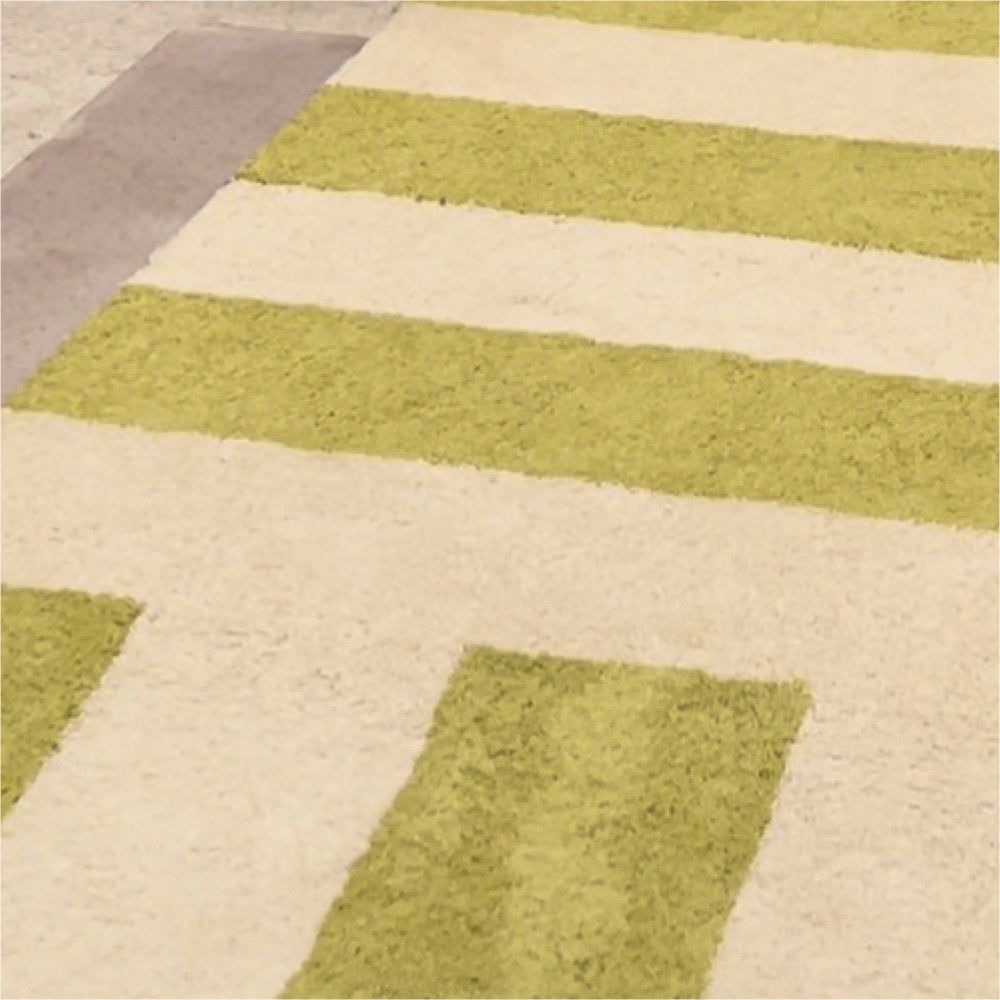 What's More??
Whether you're looking for a modern update for your space or something that invokes an old-time feel and charm, Matace carpet tiles provide just the right aesthetic. These full-bodied, thick tiles look great and are designed with comfort in mind for pets.
Each tile is firmly secured, so there's no worry about moving when stepped on – perfect for protecting little ones and pets from joint injury. Plus, you don't have to stress over cleaning up pet messes since our carpet tiles are made with easy-to-clean and maintain materials.
Premium Benefits Offered at Cheap
Ease of Cleaning and Maintenance
One of the biggest benefits of removable Matace carpet tiles is that they are very easy to clean and maintain. Unlike traditional carpets, which need to be vacuumed and shampooed regularly, carpet tiles can be lifted and cleaned as needed. 
It is especially convenient if you have multiple pets who tend to make messes in different areas of the house—you can remove the tile in question and clean it without shampooing the entire carpet. Carpet tiles are also durable and can withstand repeated cleanings without showing wear and tear.
Versatility and Customizability
One more good quality of Matace carpet tiles is their high degree of adaptability and their capacity to be tailored to the specific requirements of every room. Traditional carpets frequently come in big rolls, making it difficult to cut them to size and fit them into tight areas. 
Matace Carpet tiles, on the other hand, are designed to be trimmed to the desired dimensions and then arranged in any pattern you choose. Because of this, they are ideally suited for usage in areas with an irregular shape or a multitude of nooks and crannies. In addition, because they are available in such a wide range of colours and designs, you will undoubtedly be able to locate an alternative that is an excellent match for the decoration of your house.
Additional Protective Layer for Pets
Another great benefit of removable carpet planks is that they provide a protective layer between your animal and your carpet. It is especially important if you have an older pet who may be incontinent or have frequent accidents. The protective layer will help keep your 
pet friendly carpet 
clean and free of pet hair, dander, and other allergens. 
Comfortable Surface 
Matace carpet tiles are much more comfortable for your animal than traditional carpeting. Our plush-cut soft carpet tiles measure 9.84" x 39.37" (25cm x 100cm) and are made from 100% PET polyester. They are durable, stain, bleach, and fade resistant, so they will last longer than traditional carpets while still looking beautiful in any room of your home! 
The fibres are also designed with pet owners in mind as they are anti-static and anti-bacterial to help reduce allergies and keep odours at bay from messes or excessive shedding from pets. Moreover, the materials are soft to the touch and provide traction and cushioning that helps prevent slips and falls. It means your animal can lie comfortably without worrying about lying on a hard floor. 
High-End Insulation 
Believe it or not, removable carpet planks can also help insulate your home against noise. If you have hardwood floors, you probably know how loud your animals' nails can sound when they walk across the room. Matace carpeting helps muffle those sounds and make your home more peaceful. 
Matace Carpet tiles also offer superior insulation, meaning your home will stay warm in the winter, which is great for pets who don't like the cold and cooler in the summer, perfect for those hot days when your furry friend wants to lounge around indoors. 
Quick DIY Installation 
Matace smart removable carpet tiles are easy to install and remove and require no glue and tape. Each tile has an interlocking design which allows for quick installation in any room of your home. 
You won't need any special tools or materials – make sure you have a clean surface before installation, and the tiles will snap together securely to create a seamless appearance that looks like a wall-to-wall carpet! Also, if any part of your pet friendly carpet becomes damaged or stained over time, you can easily replace just one tile instead of the entire floor. 
Cheap as Chips 
Last but not least, removable carpet planks are much more affordable than traditional carpeting options, and you don't have to pay through your nose to buy a protective layer for your pets. It is especially true if you opt for a do-it-yourself installation kit. Not only will you save money on installation costs, but you'll also be able to take the planks with you if you move to a new home.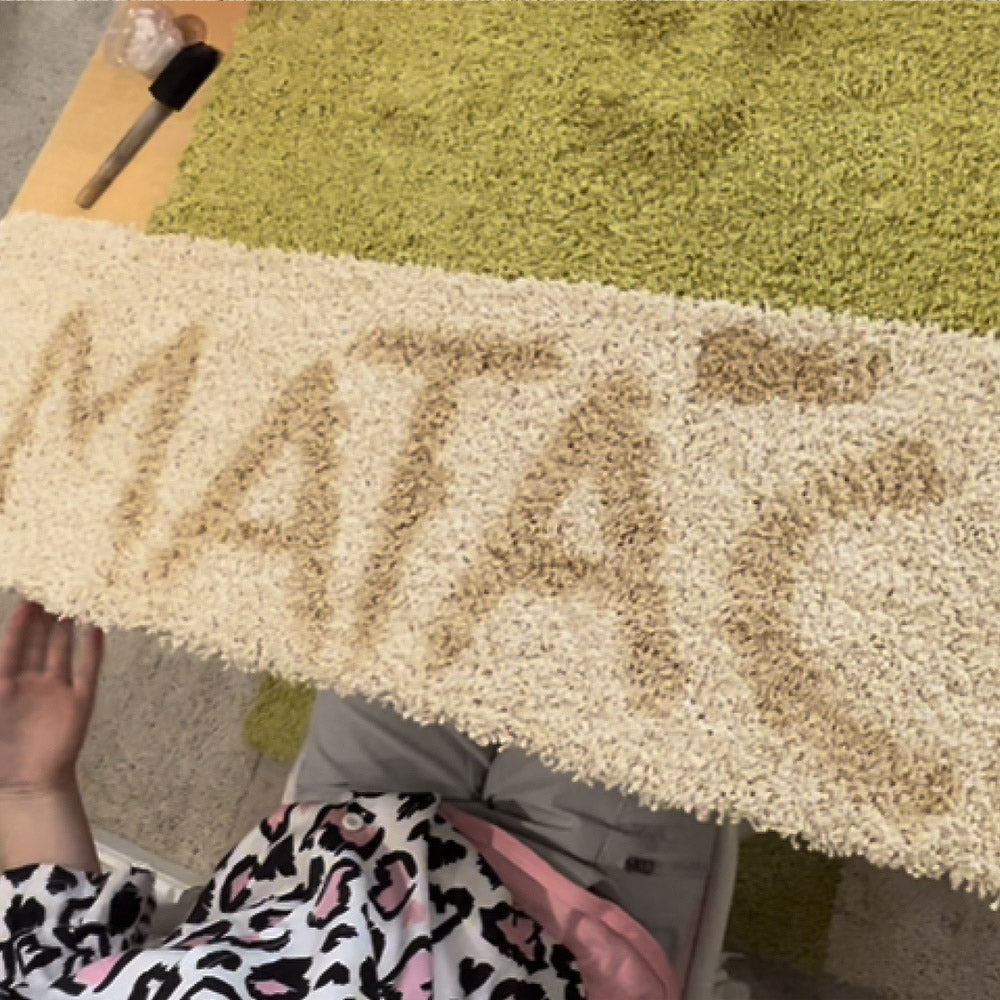 In a Nutshell:
If you're looking for a pet-friendly flooring option and the best carpet for pets that are both stylish AND practical, look no further than Matace removable carpet planks! With all these incredible benefits, it's no wonder that more and more pet owners are switching to this convenient flooring option and giving their pets the comfort and safety they deserve. What's stopping you??