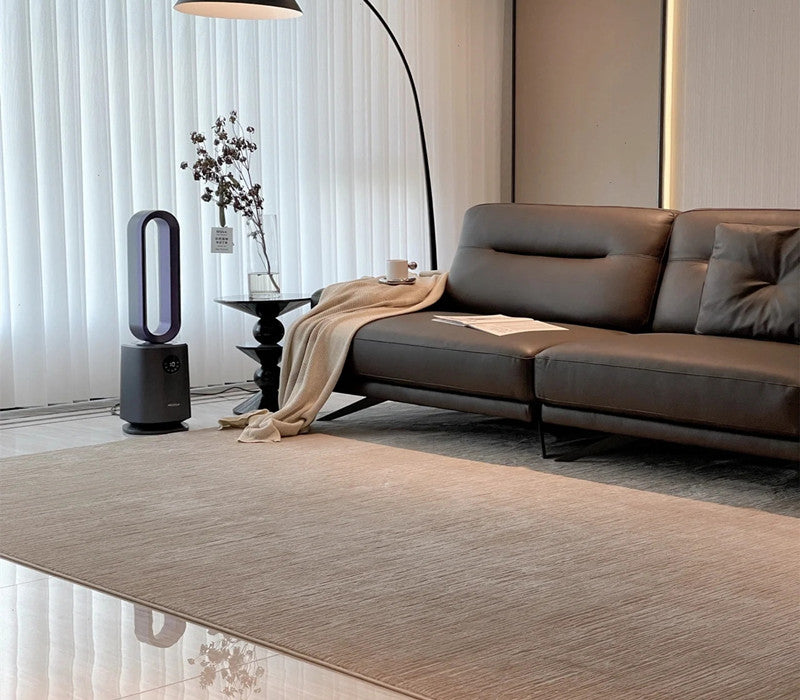 The Significance of Carpets for Interior Design
Introduction
When it comes to designing your home, it's important to consider the role of modern carpets in interior design. They can make a significant impact on the overall aesthetic of a room and should not be overlooked. In this blog post, we will explore the importance of carpets in interior design and highlight a few ways in which they can enhance your living space.
Hallways often have a dreary, uninviting feel to them. Colorful rugs are the perfect way to add spark and texture to any room. A rug in the hallway can act as a visual pathway, drawing the eye to any adjoining room. That is one of the reasons you might want to consider it. That means that you can play around with patterns and colors in a geometric rug of your choice. But, you should think about how your design will flow into adjacent rooms. 
Another way to utilize carpets in interior design is by creating a visual link between two rooms. Using colorful rugs of the same style and color can help merge the two spaces into one another. This technique works well in neutral or minimalist environments
Carpets can also serve as sound absorbers, particularly in spaces with wooden or concrete flooring. Laundry room rugs, for example, can help muffle noise in flats or studios, creating a more peaceful and serene environment.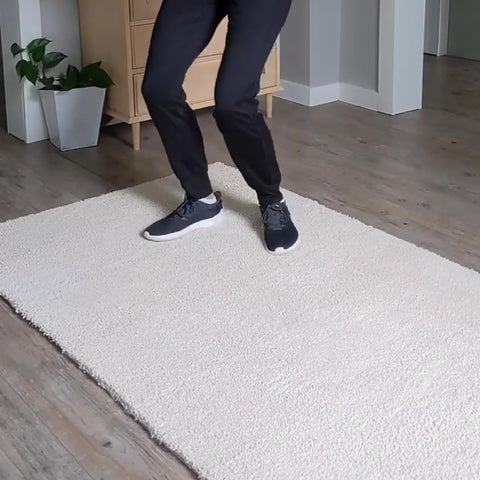 The seating area in an open-plan space has been elevated by angling and layering a second fluffy rug on top of the first. If you're having trouble finding a geometric rug large enough for your seating areas without making it look like a tiny fish swimming in the ocean, consider the layered effect. It'll make a bigger statement than a single large fluffy rug, for sure. 
Toe-tappingly beautiful modern area rugs are now works of art in and of themselves, so if you're lucky enough to find one, you should consider hanging it on your walls. They're great for walls that need a little extra help absorbing sound from adjacent rooms, as well as being aesthetically pleasing. 
Strengthen your conceptualization
Consider other aspects of your design scheme, such as color, when making your rug selection. Your room will have a more cohesive look and feel if the rug you choose incorporates some aspect of your design scheme. A well-dressed room requires the use of nursery rugs. 
Features individuality and character
There is no better way to experiment with patterns than using nursery rugs. For starters, it's less work than painting your walls. When entering a room, use marks below your field of vision to make it appear less obtrusive. Rugs can also be a great way to add pattern to otherwise neutral spaces, giving your home a unique and individual feel. 
Rugs are known to enhance a room's style, creating an impression of complexity and comfort in a living room. Finally, the rustic color scheme harmonizes with the surrounding environment.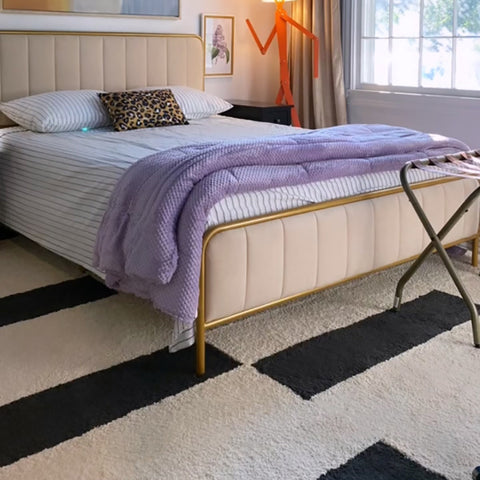 Inject some color into your routine
The majority of bathrooms are sterile-neutral environments. Adding a rug will brighten the space while adding texture, pattern, and color. The goal is to be both practical and comfortable.
Conclusion:
No doubt that carpets are playing an increasingly critical role in carpet interior design. However, we also need to consider some real points such as whether it's easy to install, maintain and clean. After all, we don't want to use our spare time to tangle with these issues. Thus, Matace is providing removable carpet tiles which are very easy to install and clean. You could save a lot of time and money to spend with your family. It is worth a shot to install removable carpet tiles.