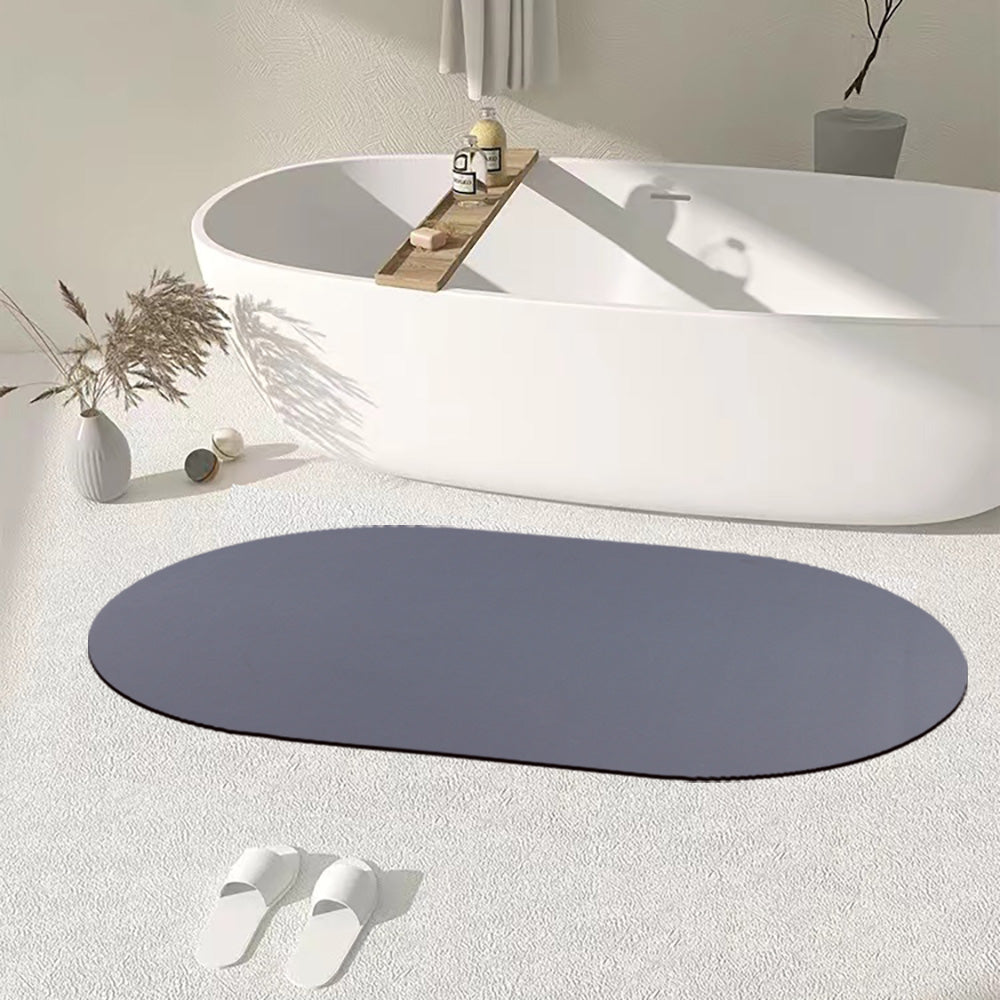 The Ultimate Guide to Finding the Best Non-Slip Bathmats
Bath mat is an essential household item that should not be overlooked. The selection of an appropriate bath mat could be tricky at times, as many types are available. Here is a complete guide on how you can choose the best non-slip bath mat to complement your home interior and enhance safety.
Although the bath mat seems like a basic element of a room, it has more benefits than one might think. Some of them are mentioned below:
Ensure Safety
Bathrooms are often slippery due to water splashes and condensation. Thus, anyone can encounter accidental falls and slips due to the wet floor. However, adding a rugged, non-slip bath mats near the shower or bathtub sets the seal on your safety by preventing those accidents. The rubber or suction cup base of a non-slip bath mat grips the floor and reduces the risk of slipping. Matace non-slip bath mats is the best choice because it has a nanotechnology anti-slip surface with a rubber backing.
Enhance the Interior
Nature is always reflected in the interior design of the house. You can show off your vibe with the bath mat that complements your bathroom design. Select the mat color that best fits the room fixtures and magnify the classic look. Investing in a good quality bath mat that manifests your character can never be a losing game. 
Protect the Flooring Material
Damp conditions and dripping water will damage the expensive floor of your bathroom. The water spills from the shower area can seep into the wooden floor and destroy the whole space in no time. Bath mats can save you from all the costly repairs by soaking in water and keeping the floor dry. 
Comfier and Hygienic
Matace non-slip bathmats comprises soft, cushioning materials that provide added comfort to your feet and keep your body temperature stable. In addition, it reduces the growth of mold and mildew by keeping the bathroom environment dry and clean.
Best Materials for Bathmats
When it comes to choosing the best materials for bathmats, two factors to consider are surface material and backing material. For the surface material, a nanotechnology fiber is an excellent option due to its high absorbency and quick-drying capabilities. This means that it can effectively soak up water and prevent slip and fall accidents in the bathroom. Additionally, nanotechnology fibers have antibacterial properties, making them more hygienic and resistant to odor. As for the backing material, using recyclable rubber is a great way to make the bathmat more environmentally friendly. Recyclable rubber is durable, slip-resistant, and can be easily cleaned with water and mild detergent. With a surface material of nanotechnology fiber and a backing material of recyclable rubber, bathmats can be both functional and sustainable.
Difference between a Bathmat and a Bath Rug?
Do you think that both bath mat and bath rug serve the same purpose? They might look somewhat similar but have different functional roles in the bathroom.
Feature Comparison
Bathroom rugs are typically large in size and are meant to be used in front of the sink or toilet. Moreover, these items are used as style statements and installed as the bathroom theme. Even though they can absorb water and are comfortable to step on, these are mainly used to enhance the elegance of the bathroom. On the other hand, bathmats are made for practical use instead of design. An important feature is its non-slip capability, which keeps you from falling on a wet surface. Some bathmats are super absorbent and suck in the extra humidity of the atmosphere. This absorbance results in dry and clean space and prevents fungal and bacterial growth.
Aspects to Take into Account When Selecting Non-Slip Bathmats
Choosing the best bathmat could be critical, but once you have picked the right one, it lasts for an extended time. Consider the following aspects while selecting yours!
Non-slip Character
Materials like rubber and earthy stones make high-quality non-slip bathmats. This feature is essential for safety, especially for those having mobility issues or for young children. Our Machine Washable Diatomaceous Earth Bath Mat is a must-have if you are looking for non-slipping mats with a strong grip. 
Dry Out Quickly
Another thing to consider while buying a brand-new bathmat is the time it takes to dry completely. These mats are made from quick-evaporating materials and provide a soft, comfortable surface to step on while keeping your bathroom floor dry.
Highly Absorbent
A good bath mat has a porous surface to absorb spilled water. If you want an escape from moist and damp conditions, you should invest in mats with high porosity.
Durability
Bathmats with exceptional durability are crafted from materials that can withstand heavy use and maintain their integrity over time. Whether you're looking for a bathmat that can handle heavy foot traffic or just want one that will last a long time, you must consider this factor.
Resistant To Dirt and Debris
Frequent washing of the bath mat can be tiring and requires special care. Matace machine washable bathmat can resist hair and debris and helps to evade mold growth. It is designed to repel dirt, grime, and other contaminants, making them easier to clean and maintain.
Wrap-Up
Your bathroom accessories cannot be finalized without high-quality non-slip bathmats. Mataceinc allows you to grab a gray bathmat with a nanotechnology surface and non-skid capability.