The Wonders of Berber Carpet: A Humorous Look at the Benefits of Berber Carpet Tiles
Berber carpet has been gaining popularity among homeowners in recent years due to its unique features and benefits. In this article, we will explore what is special about Berber carpet, as well as its different variations such as Berber carpet tiles. And if you're looking for a brand that offers quality Berber carpet tiles, let us introduce you to Matace.
What is Special About Berber Carpet?
Berber carpet is a type of carpet that is distinguished by its looped construction. This unique feature gives it a distinct appearance that sets it apart from other types of carpet. Berber carpet is also known for its durability and stain resistance, making it a great choice for high-traffic areas such as hallways and living rooms.
One of the most notable benefits of Berber carpet is its ability to hide dirt and stains. Its looped construction makes it difficult for dirt and stains to penetrate the fibers, which means that it stays cleaner for longer periods of time. This is particularly beneficial for families with children or pets, who are more likely to spill and make messes.
Another great feature of Berber carpet is its insulation properties. Berber carpet is known for its ability to keep rooms warm during the winter months, which can help reduce heating costs. And during the summer months, it can help keep rooms cool by insulating against the heat.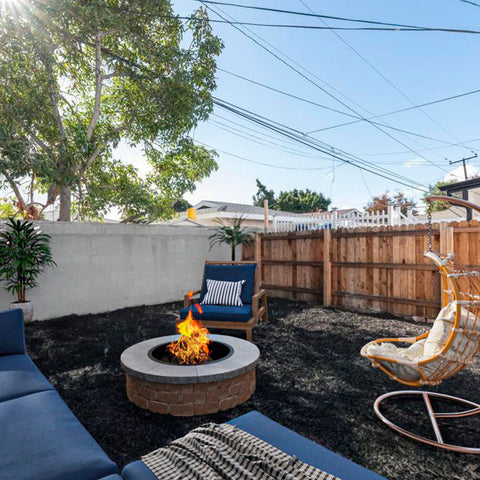 Berber carpet tiles are a variation of Berber carpet that has become increasingly popular in recent years. Berber carpet tiles offer all the benefits of traditional Berber carpet, with the added benefit of being more versatile and customizable. They are available in a wide range of colors, patterns, and sizes, which means that you can mix and match them to create your own unique look.
Berber carpet tiles are also great for DIY enthusiasts who want to install their own flooring. They are easy to install and can be cut to fit any space, which means that you don't need to hire a professional to do the job. And if you make a mistake during installation, you can simply remove the tile and start again.
5 Reasons to Choose Berber Carpet
Berber carpet is a popular and versatile flooring option that has many advantages over other types of carpet. In this content , we'll explore the benefits of Berber carpet, including its durability, texture, style, and ease of maintenance.
Firstly, Berber carpet is highly durable and can withstand heavy foot traffic, making it an ideal choice for homes with kids or pets. The looped construction of Berber carpet provides added texture and dimension to any space, creating a unique and stylish look that can complement any decor style.
Secondly, Berber carpet is available in a variety of colors, patterns, and materials, making it a versatile flooring option that can fit any design aesthetic. Whether you prefer a bold, colorful pattern or a neutral, minimalist look, there's a Berber carpet option that can meet your needs.
Thirdly, Berber carpet is easy to clean and maintain, and its stain-resistant properties make it a practical choice for busy households. Regular vacuuming and occasional deep cleaning can keep your Berber carpet looking fresh and new for years to come.
Fourthly, Berber carpet is an affordable flooring option that offers excellent value for money, as it is long-lasting and can add comfort and beauty to your home without breaking the bank.
Finally, Berber carpet is a sustainable and eco-friendly flooring option, as it is often made from recycled materials and can be easily recycled at the end of its life.
Whether you're renovating your living room, bedroom, or home office, Berber carpet is a versatile and reliable flooring choice that can meet all your needs.
If you're in the market for quality Berber carpet tiles, look no further than Matace. Matace offers a wide range of Berber carpet tiles that are not only durable and stain-resistant, but also removable and reusable. This means that you can change your flooring whenever you want without having to replace the entire carpet. And Matace's carpet tiles are available in a range of colors and patterns, making it easy to find the perfect match for your home.
In conclusion, Berber carpet and Berber carpet tiles offer a unique combination of durability, stain resistance, and versatility that makes them a great choice for any home. And if you're looking for quality Berber carpet tiles, be sure to check out Matace. With their removable and reusable tiles, you can create a beautiful and functional space that reflects your personal style.