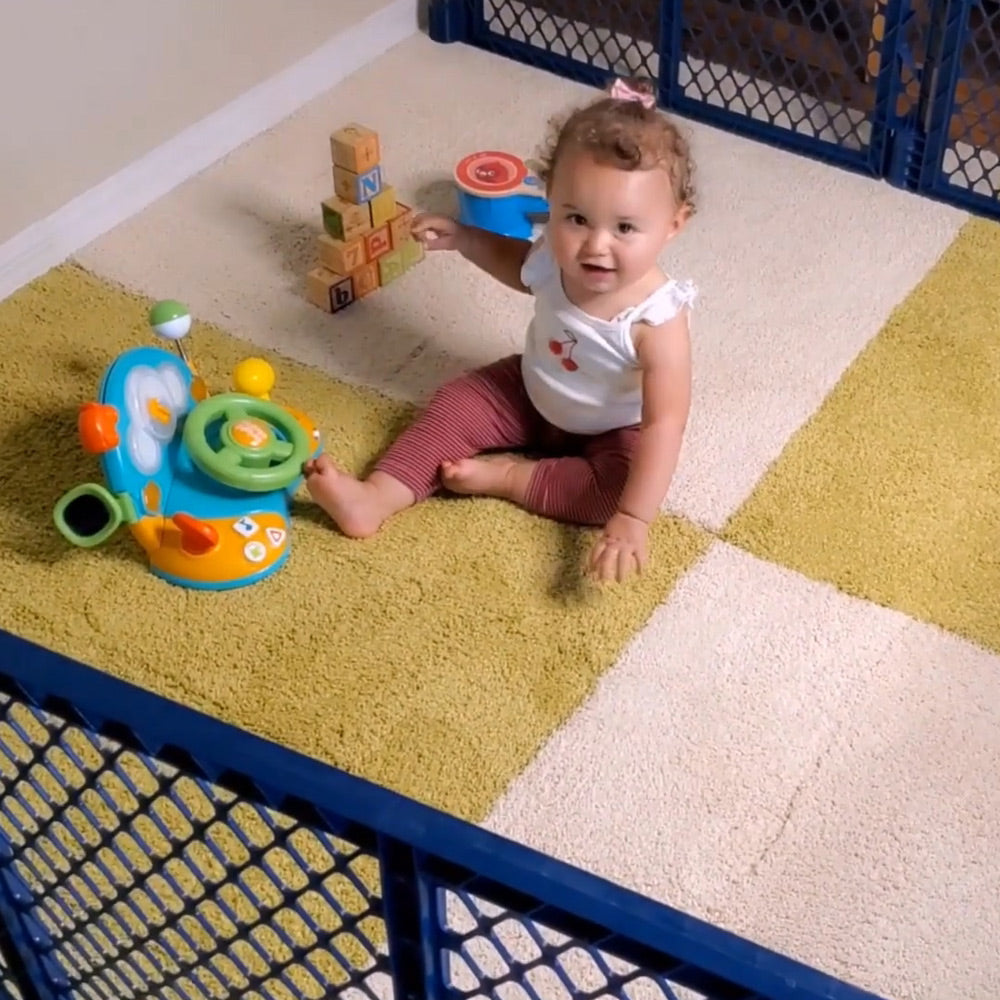 Why Carpet Tiles Are the Best Choice for Homes with Kids and Pets
Are you looking for a versatile and stylish flooring option for your home? Look no further than the best carpet tiles! These easy-to-install squares come in a variety of designs and textures, allowing you to create a unique and personalized look in any room. And the best part? Carpet tiles are incredibly durable and low-maintenance, making them perfect for busy families with children and pets.
Unlike traditional carpets, carpet tiles can be replaced effortlessly if they become stained or damaged, which is a game-changer for families on a budget. Many carpet tiles also come with stain-resistant coatings, making them ideal for homes with little ones and pets prone to spills and accidents. Say goodbye to hours of scrubbing and cleaning, and hello to a stress-free flooring option that can withstand the wear and tear of everyday life.
In this article, we'll dive into the many benefits of carpet tiles and why they're the perfect choice for families with kids and pets. Don't miss out on the opportunity to transform your home with the best carpet tiles on the market.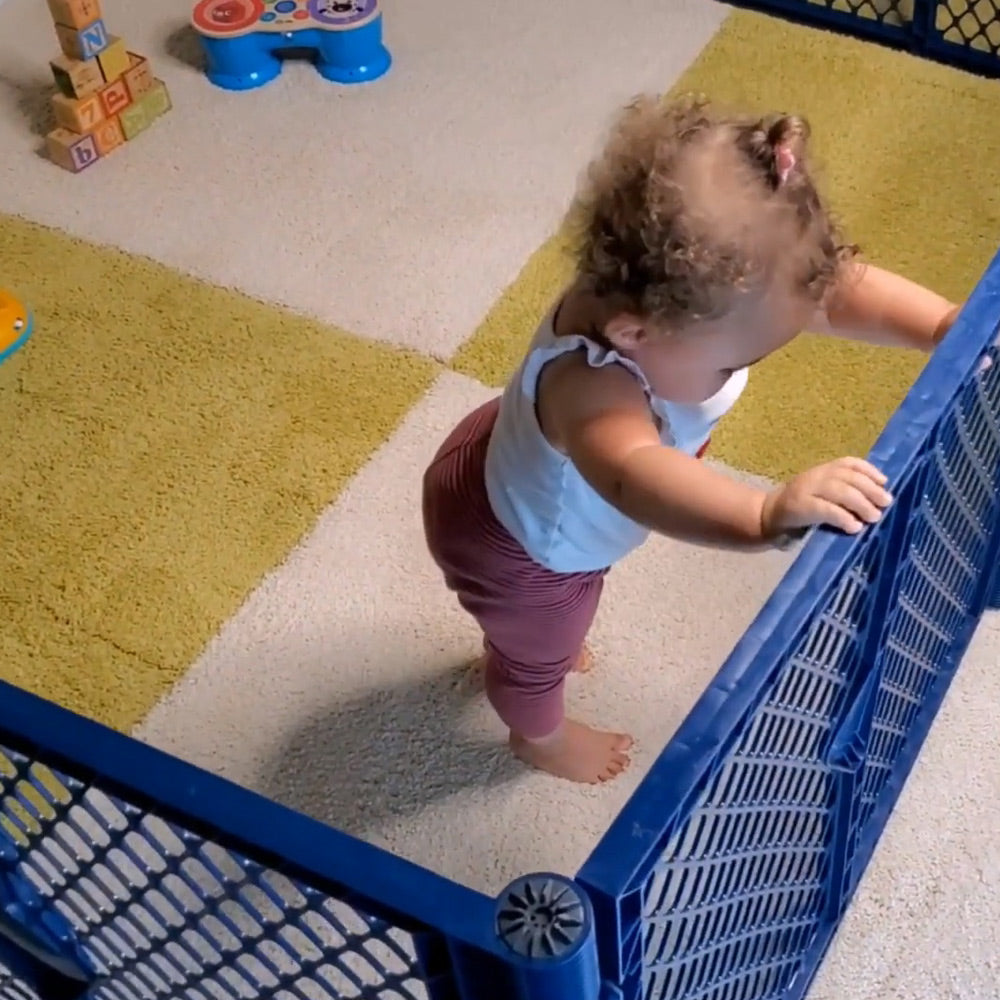 If you're looking for the best carpet tiles, durability is a key factor to consider. The good news is that carpet tiles are designed to be highly durable, offering numerous advantages for both residential and commercial spaces.
One of the most significant advantages of carpet tiles is their ability to withstand heavy foot traffic, spills, and stains. This is because they are made from high-quality fibers that resist wear and tear, making them ideal for families with busy lifestyles.
Another advantage of carpet tiles is that they are easy to maintain and replace. If one tile becomes damaged, you can simply replace that individual tile instead of having to replace the entire carpet. This makes maintenance and upkeep of the carpet tiles much more convenient and cost-effective in the long run.
Overall, the durability of carpet tiles is a significant benefit that makes them a popular choice for both residential and commercial spaces. So if you want to invest in the best carpet tiles for your space, be sure to consider their durability as one of the key features.
If you are looking for flooring that is both easy to clean and durable, then the best carpet tiles are the perfect choice for your home, especially if you have children or pets. One of the biggest advantages of carpet tiles is their hassle-free cleaning process. Any spills or stains can be quickly eliminated by using a damp cloth and mild detergent. This makes it incredibly easy to maintain a clean and hygienic environment in your home.
Another great feature of carpet tiles is their flexibility in replacing individual tiles. In the event that a particular tile is damaged beyond repair, you can simply replace it instead of having to replace the entire carpet. This not only saves you money but also ensures that your flooring stays in top condition for longer. So, if you want a cost-effective and practical flooring solution for your home, then carpet tiles are definitely worth considering.
Carpet tiles provide a safe flooring option for both your children and pets. They are manufactured using non-toxic materials, ensuring the health and safety of your loved ones. Unlike traditional rugs that can accumulate allergens and bacteria over time, carpet tiles can be easily cleaned and removed individually, significantly reducing the risk of allergen and bacterial growth within your home. This makes carpet tiles an ideal choice for families who value hygiene and cleanliness, without compromising on comfort and style.
Carpet tiles are the best option when it comes to design options for your flooring needs. They offer a wide range of colors, patterns, and textures to choose from, giving you the freedom to mix and match different options to create a unique and personalized style that reflects your taste. With such versatility, it's no wonder that carpet tiles are a favorite among designers and homeowners who want creative design options for their space.
Carpet tile installation is a hassle-free process, particularly when compared to traditional carpet installations. Unlike regular carpeting, carpet tiles don't require specialized equipment or tools for their installation. With just a few simple steps, you can install them effortlessly on your own, making them an ideal choice for those who prefer to undertake DIY projects and save money on installation costs.
Conclusion
In summary, Matace removable carpet tiles stand out as the top choice for flooring in homes with kids and pets. These high-quality tiles are not only durable and easy to maintain, but they also offer a safe and comfortable environment for your loved ones. With a vast array of design options available, you can easily find the perfect carpet tile to match your decor style. Installing carpet tiles is a breeze, making it a hassle-free solution for busy homeowners. So, if you're in search of the best carpet tiles that offer longevity, easy maintenance, and a range of design choices, look no further than Matace removable carpet tiles.