Wool Carpet Care & Maintenance Guide
Wool is a natural fiber, so its length is limited, and wool carpets will shed their hair during use. They do require proper care and maintenance to keep them looking their best. Regular cleaning and maintenance can help to extend the life of your wool carpet and preserve its natural beauty and softness. In this blog, we will provide you with a comprehensive guide to wool carpet care and maintenance, including tips for cleaning and stain removal, as well as advice on how to protect your carpet from damage and wear. Whether you're a homeowner or a business owner, this guide will help you to keep your wool carpet in top condition for years to come.
In the cutting process of wool carpet manufacturing, some small wool fiber fragments fall into the fluff gaps of the carpet. Although it will have been treated with a vacuum cleaner, it is unavoidable that there will still be some debris that cannot be vacuumed, and still remain in the fluff, which you won't be able to see if you don't look carefully. Therefore, you may think you see a lot of wool shedding, but it is just the residue from the production process.
After the production of the wool carpet is completed, the fixing strength of some of the wool fibers in the yarn will be slightly weaker, so that in the process of use, the yarn is pulled out by forces such as those from stepping, and the fibers are scattered on the surface of the carpet.
There is also the depreciation and aging of the carpet after use, as the tension of the yarn gradually decreases, leading to more yarn being yanked out.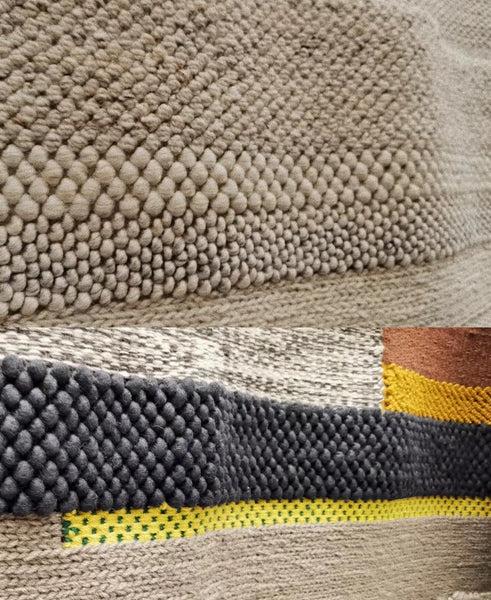 Daily maintenance of wool carpets
Dry the Carpet Regularly
Wool tends to accumulate dirt, and it exhibits a high degree of water absorption, especially in damp places. If it is not exposed to the sun for a long time, it is likely to develop mites. Therefore, when a wool carpet sheds its fibers, it is important to dry it regularly. Proper drying can maintain the toughness of wool carpet fibers, reduce the production of floating hair, and can remove insects and moisture. But it should be noted that wool carpets should not be exposed to direct sunlight for too long, otherwise they will fade. After drying, lightly pat them to remove dust and mites.
Periodic Cleaning
Many people will throw wool carpet into the washing machine for convenience, which is highly inadvisable. Such household maintenance methods can dramatically impact the fibers of the carpet or even directly destroy the wool. After drying, much floating hair will be produced, causing the wool carpet to shed. Therefore, wool carpets should generally be cleaned and maintained professionally.
Use Insecticides with Caution
Insecticides, preservatives, and moisture-proofing agents contain a lot of chemical components and are corrosive. If they are directly placed on the surface of wool carpets, they will have a corrosive effect and cause fiber or yarn breakage. To avoid shedding in wool carpets, use insecticides with caution. As mentioned before, the best way to remove insects and moisture from wool carpets is through physical methods such as drying.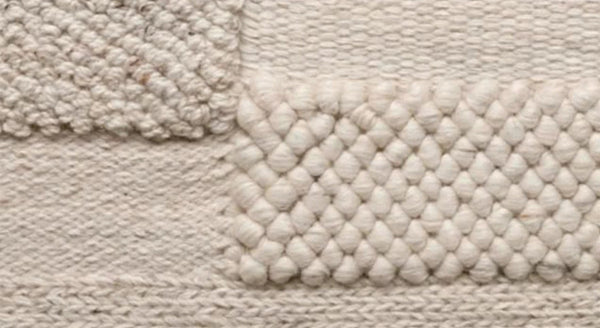 Excellent Alternative to Wool Carpets
Matace Plush Carpet Tiles are a popular choice for  residential flooring applications. These high-quality carpet tiles are designed to be easy to install, easy to maintain, and highly durable, making them a great investment for any space.
One of the key features of Matace Plush Carpet Tiles is their plush, luxurious texture. Made from high-quality nylon or polyester fibers, these tiles are soft to the touch and provide a comfortable, cushioned surface for walking and standing.
In addition to their plush texture, Matace Plush Carpet Tiles are also highly versatile. They come in a range of colors and patterns, making it easy to find the perfect style to suit your needs and match your existing décor.
Features
Quick DIY Installation:
Matace Plush Carpet Tiles are designed for easy installation, allowing you to transform your space quickly and effortlessly. With their modular design, you can easily create custom configurations and patterns to suit your unique style and needs. Plus, the DIY installation means you can save money by skipping the professional installation costs.
Replaceable:
One of the biggest advantages of Matace Plush Carpet Tiles is their replaceable feature. If a tile becomes damaged or stained, you can easily replace it without having to replace the entire carpet. This feature makes Matace Plush Carpet Tiles a cost-effective and practical solution for any high-traffic areas in your home or office.
Machine Washable:
Matace Plush Carpet Tiles are made with durable and easy-to-clean materials. They are machine washable, which means you can quickly and easily clean your carpet tiles to keep them looking fresh and new. This feature makes Matace Plush Carpet Tiles a great choice for homes with kids and pets, as well as for commercial settings.
Easy Maintenance:
Matace Plush Carpet Tiles are designed for easy maintenance. Regular vacuuming is recommended to keep the tiles looking their best. In addition, spot cleaning can be done with a mild detergent and warm water. This easy maintenance routine ensures that your carpet tiles stay clean and fresh-looking for years to come.
Details
Material - 100% PET Polyester with Mecko backing system

Color System - 100% Solution Dyed

Construction - Tufting Yarn

Tile Size - 9.84" x 39.37"

Thickness - 1.13 in

Pile Weight - 78 oz/sq yd

Package - 8 tiles - 21.53 sq ft/ case

Traffic Type - Medium (This Traffic type works well across any use in the home)
Best Brand