Removable Carpet: a Revolution in Residential Carpet Industry
The word "removable carpet" can apply to two different things: a specific type of carpet or a broader philosophical position. It doesn't take long to put together, and individual parts can be swapped out as needed. Because of this, you have complete control over how many times you install and uninstall the product.
The old carpet tiles have been replaced with a new type of modern area rug that can be easily removed. Removable carpets are simple to install and replace. Come and go as you like was one of their main objectives.
Removable laundry room rugs can only be secured to the floor by static friction. Therefore, a removable geometric rug would not harm or scar your floor. Carpet removal and carpet repair are no longer a concern for you. 
Some of the advantages of removable carpets
Enhances the lifespan of your carpets and flooring
Removable carpet reduce the motions between the fluffy rug and the floor by keeping the mats in place. The more you move about on your fluffy rug, the shorter its lifespan will be. A scratchy geometric rug backing like jute or wool can also cause your floors to get scratched. The floor and modern area rugs will both last longer if you use the rubber backing on these carpets to secure your rugs to the floor.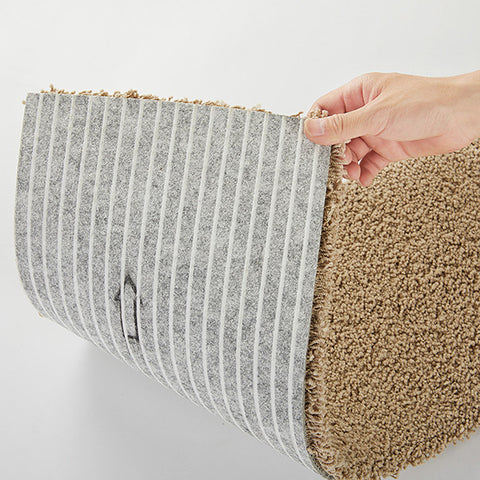 It's common for rugs that don't have a good grip on the floor to bunch up, fold, or even slide around. Besides being unsightly, this might cause accidents due to its potential to trip people up. 
Using non-slip detachable removable carpet is the best way to deal with this. It doesn't budge, even in locations with a lot of foot traffic.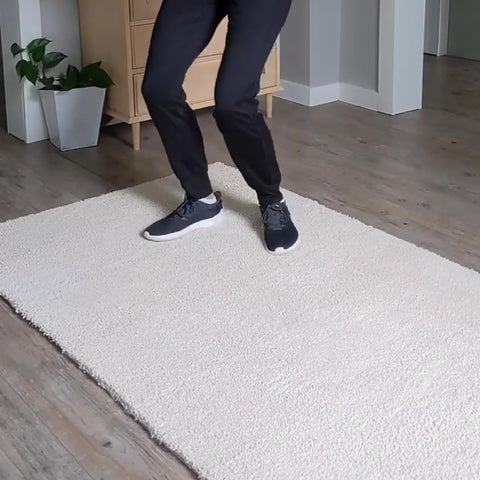 Installing is straightforward
Removable carpets are simple to set up. Installing removable carpet is as simple as picking it up, making sure it's clean, and following the directions. BAM. A non-slip removable carpet is now yours.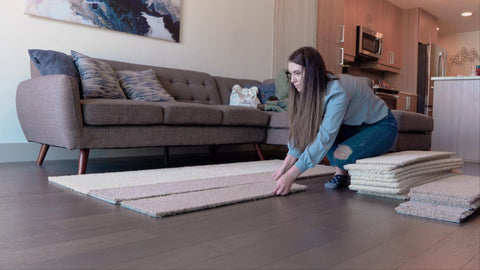 If you need to move the removable carpet, it should be simple to remove. The sticky properties of some detachable colorful rugs make them useful for a variety of tasks, but with Matace colorful carpets, you can pick up the removable carpet, shake it out, and put it back down exactly where you found it. 
Who is it for?
Intended for individuals who have children or pets and require the ease of readily removing their carpets, removable carpets were created. Family members will enjoy them, and they can be used in any home area. You can even use them as laundry room rugs.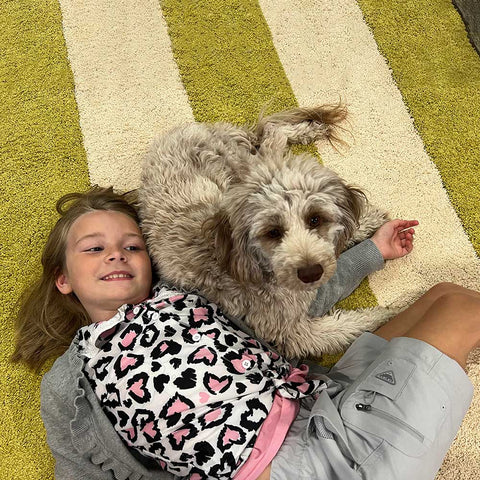 The bottom line
A removable carpet is the best option if you are seeking a rug that is long-lasting, anti-static, and safe for persons with allergies, as well. There are many designs and colors to choose from for removable carpets. There is no need to use any adhesive to install them, and even novices can accomplish it in less than a minute.
No glue, No tape. Matace removable carpet tile is definitely a new-generation residential carpet. Any home can benefit from the versatility of easily-removed carpeting. You can use it to spruce up your living room, bedroom, or office. Any interior design will look great with this removable carpet.