Why Do We Celebrate Halloween? Something You Should Know...
The Halloween season is on us! With the festive season right at our doors, it's time to embrace spooky costumes and a bucket of candies and transform our beautiful homes with carpet squares.
This festive season, why not enhance your home's interiors and aesthetic quotient with custom carpet installation from Matace? Let's take a look at why we celebrate Halloween and how Matace carpet squares can help keep your home warm this winter.
On October 31, Halloween celebrates the deeper connection with the dead. This festival was originally a religious observance but soon gained popularity as a day for dress-up and fun. Today, people dress up in spooky costumes, exchange gifts, and lit bone fires to stay safeguarded against evil spirits. Children and adults purchase tropes such as witches, ghosts, and goblins.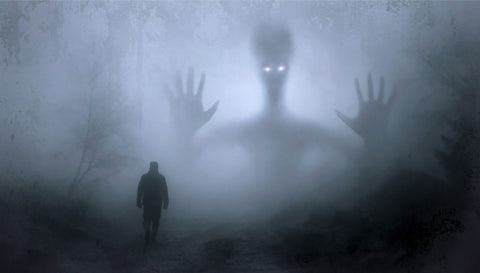 It is believed that Pope Boniface IV initiated the idea of celebrating All Saints' Day in the early 7th century. Pope dedicated Pantheon in Rome to the saints on May 13. In the 8th century, the day was later changed by Pope Gregory III to November 1, when a chapel in Basilica was dedicated to the holy saints. A century after this, All Saints' Day was added by Pope Gregory IV to the Christian calendar so that people can celebrate across the world. He brought All Hallows' Eve a day before (October 31).
It is also believed that the American colonists were barred from being a part of the Halloween celebrations in New England. However, the festival was enjoyed in the Southern colonies. In the early part of the 20th century, children started dressing up in different costumes to celebrate the custom of trick-or-treating so they can receive delicious treats and gifts from their neighbors. By 1950, trick-or-treating became an integral part of Halloween celebrations. Today, Halloween is a popular festival in the United States and the rest of the world, with candy sales in the United States alone exceeding a staggering $3.4 billion every year.
The History of Halloween Activities
In the early pagan holiday of Samhain, countless ritualistic ceremonies were involved to make a deeper connection with the spirits.
To give a spooky look to your home this Halloween, try out adding lots of candies, using cool lighting, hanging haunted house scene setters, putting out some candle trees, draping spider webs, adding critters, and buying some animated Halloween props along with opting for carpet squares from Matace. 
Let us now determine the significance of carpet squares to keep your home warm this Halloween and winter.
Why Choose Carpet Squares ?
Scary stories are indeed fun and exciting for Halloween, but not so for your home. After all, nothing sends a shiver down the spine than hearing about someone struggling with freezing cold at their own home.
With the arrival of October, it's to embrace the fall and the winter season. With unprecedented political and economic scenarios crippling us and the worst yet to happen during the winter season, it's time for you to make some sound investment by choosing carpet squares or carpet tiles from a reputed provider like Matace.
One of the best things about Matace carpet square is that it helps keep your home warm in winter without spending countless money on power to empty your wallet. It helps in preventing warm air from escaping through the gaps, ceilings, or floor.
For instance, Matace carpet squares can act as natural insulators to keep your home cool in summer and warm in winter. The larger the carpeted area in your home, the less heat your home will likely lose. The best thing is that nothing beats that snuggling, warm, and soft feeling when you touch a carpeted floor.
Along the same lines, there is no denying that it's difficult to add insulation beneath the floor. However, buying the right carpet can add it to the top portion of your home's flooring.
Matace Removable Carpet used special backing material, which made by polymer materials utilizes the physics behind Molecular Gravity. It allows the carpets to be able to suck onto the floors like Gecko, instead of using any type of adhesives or tapes. It will not damage your floor or leave marks behind. The surface of Matace carpet is made of stain-resistant fibers, and general stains can be rinsed off with clean water. By the way, if you spill something on the carpets, you can easily just replace that one piece instead of worrying about cleaning the entire carpet.
A rug alone cannot significantly change the temperature of your room, but it can surely make you feel more comfortable and warmer when you walk around. It is best to choose woven vinyl rugs or shag carpet to experience amazing insulating effects.
It is highly recommended that you only trust a reputed provider of carpets and rugs when it comes to custom carpet installation. This recommendation will ensure you get the best value from your hard-earned money and complete peace of mind. You should buy premium carpets and rugs only after carefully going through online reviews, feedback, testimonials, and complaints (if any). You should also carefully read all important documents such as terms and conditions, returns policy, exchange policy, etc. so you have a clear and complete understanding of what to expect when buying carpets and rugs online.
You should search for the top 5-10 bestselling carpets and rugs and evaluate their ratings and reviews. You should not restrict your search to a single provider of carpets and rugs. To get started, you may look for the top 5-7 carpet and rug sellers and then go through their websites to choose the best carpets and rugs for your home.
To best handle this winter season, it's best to draw your thick curtains, turn down the thermostat, and place a good carpet to get a warm, soft, and luscious feeling underfoot, as it can act as an active source of secondary heat.
Trick or treat - it's time to celebrate that time again. Get ready for the spooky season ahead of you. Happy Halloween!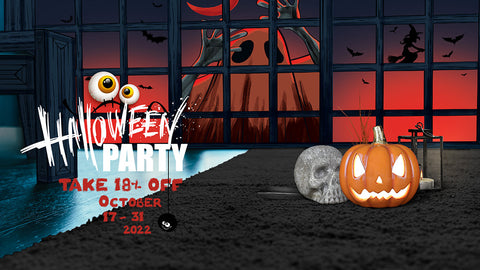 References:
https://www.countryliving.com/entertaining/a40250/heres-why-we-really-celebrate-halloween/
https://www.concordia.edu/blog/why-celebrate-halloween.html
https://www.britannica.com/story/why-do-we-celebrate-halloween